purchased or at least on their way from an online shop. Luckily, there are some incredibly good tips for last minute shopping during the holidays.
Tip one is to shop online. Whether you are looking for a giant teddy bear or a board game at a cheaper price, online shops should have good sales. The sites will also have guarantees to get the purchase to your house by Christmas by promising it via two day shipping if ordered by December 22nd, or with one day shipping if ordered by a certain time on the 22nd.
Another tip is to avoid the peak hours if you must go into a legitimate shop. This means going in later or earlier than the rush customers. Stores are usually open longer and earlier during the holidays than any other time of the year. Customers often do not take advantage of the earlier or later hours, but they really should. The lines for the check out are often shorter during the later and earlier holiday hours. During the earlier hours, there's often a better selection of merchandise as well.
If you're looking for a one of a kind gift, go to a thrift shop. Thrift shops often get new merchandise every so often, and so there is a good chance the one near you has a different selection of items than any of the shops around. Though the options have been used, if there are any blemishes, you can often fix them with a simple sewing kit or with a new button or two. If it lacks personality, fabric paint, markers, or gems will add some personality to the item.
Another option for one of a kind gifts is to make them yourself. If you can knit, make a purse. If you can sew, get some measurements and make the person a dress, a shirt, or a pair of pajamas. A simple blanket is another option. If you can make reclaimed wooden frames, jewelry, or something more unique, consider putting the skill to use instead of buying a complete gift. It often means much more if the gift is home made instead of bought or even recycled.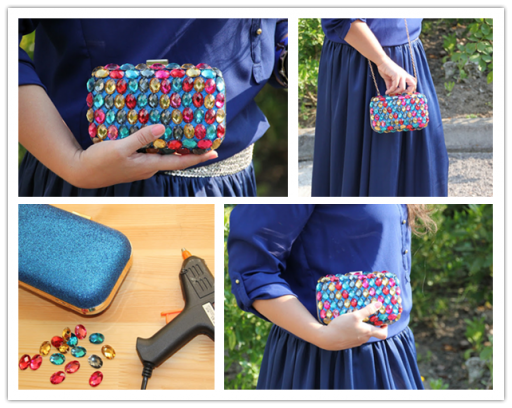 Decide to donate. Many charities will allow you to make a donation as a gift to someone else. It helps them, and you can make someone else feel good by donate a gift, toy, clothing, or something else in their name. If the product goes to a specific person for Christmas, isn't that all the better?
One final tip for shopping last minute during the holidays is to stick to a list. Do some research and find the best price for the specific gift. Then go in and buy only what is on your list. Shops are designed to get you to spend more than what you came in originally wishing to spend. If you stick to the list, you will stay on budget and be able to get your shopping done quickly. You can also use the extra money saved by sticking to a list to treat family to dinner if you absolutely cannot figure out what else to do for someone.