Beer is far more than just a drink. It's become a starring ingredient in many great dishes, including plenty that are easy to make at home. If you are looking for a great recipe, you might want to look at these five that call for a bit of beer.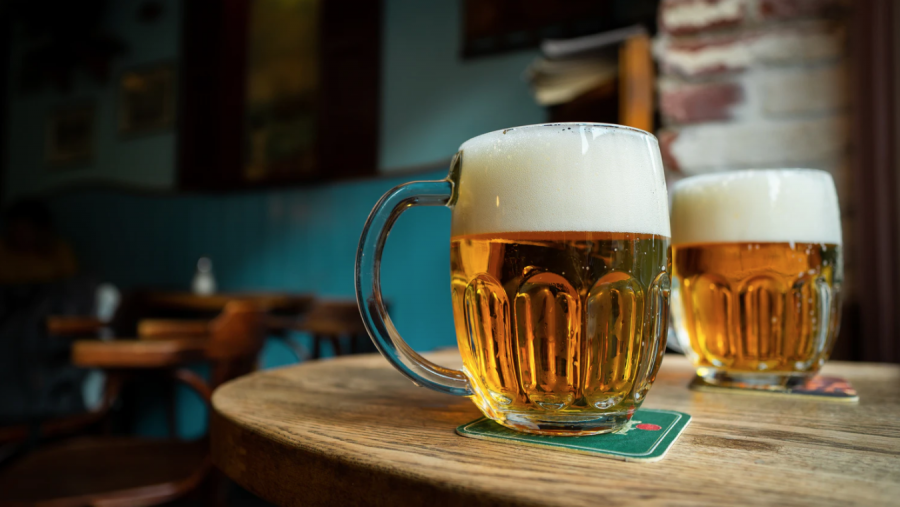 Beer-Battered Onion Rings
Beer-battering might seem tough but it's actually a fantastic way to use beer in your cooking. The beer makes the batter light and crispy, and also helps it cook faster than a batter with a different liquid base would. 
You'll just have to dredge sliced onion rings first in flour and then in a batter made of flour, salt, pepper, and beer to create an excellent coating. A quick fry in hot oil either on the stovetop or in a deep fryer will give you restaurant-quality onion rings with just a hint of beer flavor.
Beer Can Chicken
Beer can chicken might seem like a novelty recipe but it's actually become a staple in many households. Because the bird is standing in the grill, you get the flavorful, crispy, roasted skin all over the chicken instead of just on the breast. It also gets great flavor all through the chicken.
This is an adaptation of a classic barbecue recipe, but you can prepare your chicken with whatever rubs you like before cooking.  Once you're done, stand the chicken upright with about a half can of beer in the chicken's cavity and grill it on indirect heat for about fifty minutes, or until the meat has reached 165 degrees, for a perfect dish.
Beer Cheese Dip
A good beer cheese dip is the perfect compliment to chips, pretzels, and veggies alike. While there are many slightly different variations of the recipe, you'll usually start with milk, butter, flour, cheese, and your favorite beer. Make a roux with the milk and butter, then add the milk, beer, and cheese. You can add more flavor by adding seasonings or spices. Worcestershire and Dijon mustard are both common additions. You can also make this one with non-alcoholic beer, making it perfect for a crowd.
Beer Brat Sliders
Beer brats are an old-school favorite and these sliders give them some new life. Cook your brats, crumble them up, and then combine with cream cheese, beer, pepper, and mustard. Cook it all together for about fifteen minutes and serve on slider rolls.
Beer Cheese Soup
If you're looking for something that's going to keep you warm and full on a cold winter's day, this is the recipe for you. Beer cheese soup is fairly simple to make too. It's a broth and butter-based soup that is later combined with a variety of cheeses and a bottle of beer. Add your favorite vegetables and meats to complete the dish.
Beer is a great beverage for when you're planning to kick back and relax with friends. However, it's also a versatile ingredient that enriches the recipes it's added to. It's great for creating a light texture in baking, tenderizing meat, and adding rich flavor to your food. 
Beer works fantastically in all of these recipes, but they really are just a start. Feel free to experiment with the flavor and add it to some of your own favorites to see how it works out. With a little experimentation you can create some of your own future masterpieces.