At some point, every business owner has to decide on whether to outsource or build up their in-house production area. There are business benefits to both options to consider.
Every business has its specific focus, so deciding to outsource or make your product in-house needs to be a decision you make based on your company's specific needs. This article will explore different points of view to help you make a more informed decision for your electronics production.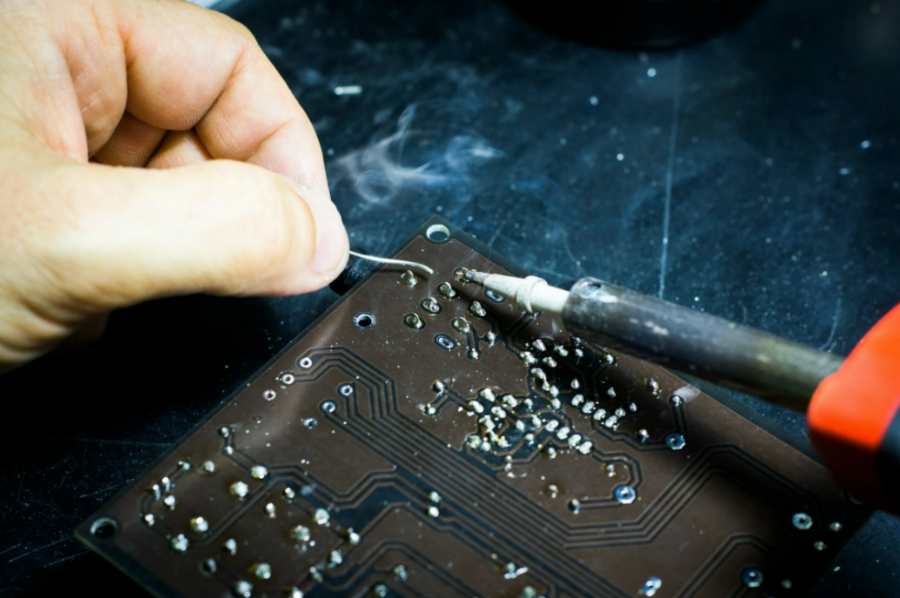 Advantages of In-House Manufacturing
When you manufacture your printed circuit boards in-house, you control the manufacturing process from start to finish. Therefore, it gives you the flexibility to adapt as you need. This is important when you need your product to get to market in a specific condition and time.
In-house production is also often a more seamless process that goes from design to production. If your employees have the right expertise, it is often easier to design and manufacture your electronic circuit boards in-house. You can access all departments and make decisions based on the information you receive from the different process departments. This process can translate to customized products for customers and faster delivery times.
Advantages of Outsourcing Your Manufacturing
Labor costs are one of the most significant disadvantages of in-house printed circuit boards production. When you outsource, you don't have these labor costs, nor do you have the responsibility of hiring and protecting the staff needed to get the project done. The company you outsource the circuit boards to takes on these responsibilities.
There are also other savings in outsourcing. Electricity, gas, water, and equipment costs are also reduced. In addition, you spend less running the manufacturing space by outsourcing.
A contracted company already has the machinery and the workforce to get your contract job done in many cases. To ensure that your partnering company can meet your needs, do your research. For more information on what printed circuit board manufacturing companies might offer, you can click here or do more research.
Outsourcing your circuit boards can be an economic and even a logistical decision but is also a matter of expertise. Does your team have the expertise to complete the project, or would you have to hire experts and buy machinery to complete the project? By outsourcing, you can give your business the flexibility to grow. By building relationships with other manufactures, you can focus on sales of your products. Keep in mind that trying to do everything on your own can take your attention away from the most critical factor of your business: sales.