Wearing a scarf is a very common way to spice up your wardrobe. It could be used to brighten up your dull clothes, tone down your overly bright clothes or bring a pop of color to your neutral clothes. Scarves are a perfect accessory to make a fashion statement. It is not bound to a particular season, so you can wear it whenever you want. There are many ways to tie up a scarf. It all depends on your style and mood. Let's look at a few styles.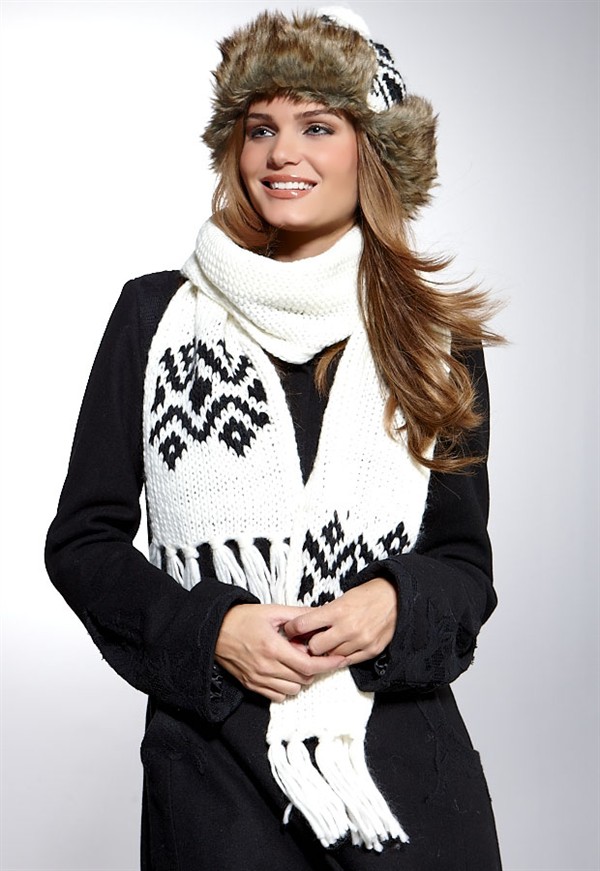 The most common and wearable scarf style in the winter is the infinity scarf it can be done by buying an infinity scarf hang it around your neck, make an eight shape and wear the lower second loop around your neck, but you can also do it with a regular scarf by tying the end with the knot and doing the same thing.
Another popular way to wear a scarf is by just hanging it around your shoulder to look trendy or you can tie the ends of your scarf at the back and you will get a shoulder cover scarf.
A scarf can also be worn European style; this style is mostly worn in the winter to keep the neck cozy, it can be achieved by folding the scarf and put the fold around your neck and put the ends of the scarf in the fold of the scarf to make a knot, then you can adjust that knot according to your liking. You can also hang a scarf without folding it and make one side bigger then loop it around your neck and bring the ends at the front. This is a simple loop which looks very elegant when worn. The loop could be tightened or loosened to achieve different looks.
A new style can also be achieved like this, if you just put one end around your neck but don't make any loop just let that end hang on your back. This is also very favorite style in weddings, when you want to glamourize your gown or outfit by a fancy, glittery or print.
If you have a plain dress and you want to wear it to an occasion then you can put a circle scarf around your neck and secure it with the belt around your waist to achieve a very trendy yet sophisticated look.
To look modest you can wear a scarf to cover up your neck and front. For this you will need a square scarf, fold it to make a triangular shape, place it around your shoulder and tie the end in a knot at the front. It can also be worn as a shawl; this style requires a slightly bigger scarf in length than the normal ones. Take your scarf and wrap it around your shoulders to cover yourself up.
So there are numerous ways you can wear a scarf to achieve different looks, follow these celebrity styles or be creative and make up your own. It's fun to dress it up either way.