Growing inside plants is a wonderful hobby with several perks. They help to freshen the air in your home as well as provide a natural accent in the rooms where they are displayed. Thriving plants also help the environment by replacing plastic or metal décor with green, living elements of nature. For plants that need sunshine, are you keeping them close enough to windows where the light can reach them, and is adequate light coming through your home's windows?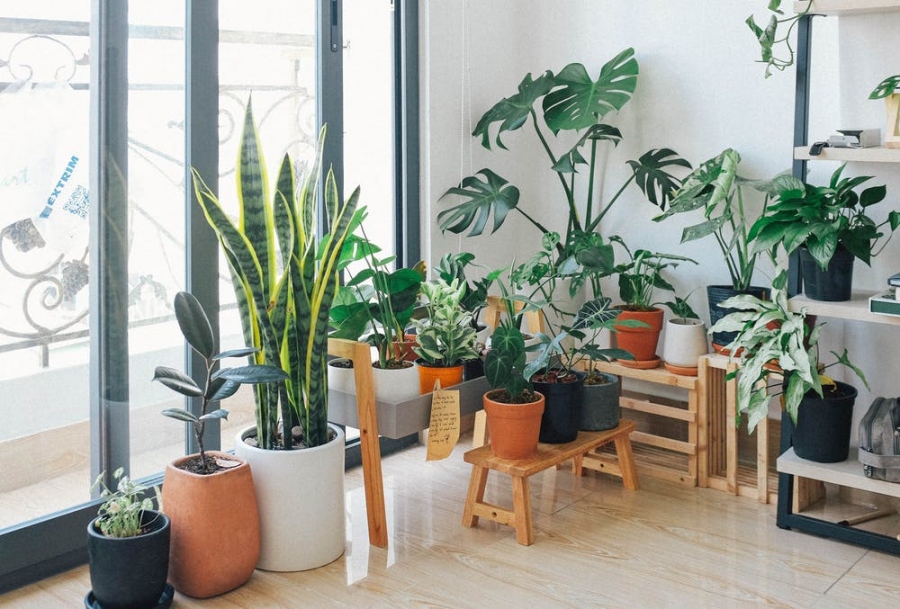 Windows Vary in Filtering Light
Some house windows have self-darkening filters to shade a room from strong sunlight. However, the filter may keep out valuable sun rays that help to keep your plants healthy. Place your plants near regular windows, but not in direct sunlight. You will be able to see if they are receiving too much direct sunlight if your plant's leaves or stem begins to shrivel or turn brown. If they do, move them out of direct light but still a few feet from the window where the plants can receive indirect sun.
Window Condition May Cause Problems
If your windows are dirty or smudged from dust or pollution, keep them clean to ensure they continue to help your plants remain healthy. Check the plants daily for signs of fading or deterioration to ensure that the windows are doing their job to let in the sun and, weather permitting, fresh air when the windows opened.
Window Size and Location Could Be Insufficient
Setting your plants near windows that are too small or too high to have a direct impact on your greenery could be problematic. Check to see if plants are bending toward the light or toppling over. If so, you may want to consider the cost of a new window installation that would replace or supplement the current windows in your home. Installing a small window in an area of your home where plants play a major role in the décor or vibe may be a surprisingly affordable investment that will keep your plants happy and healthy.
Close Windows if Needed
Although fresh air from open windows is usually welcome to all living things indoors, air that carries pollen, construction dust, or other airborne substances that are detrimental to plant life may damage your houseplants. You could notice changes in your plants like droopiness, discoloration, and failure to grow and thrive. Keep windows closed but leave the plants near the window to receive beneficial sunlight.
Healthy ferns, flowers, and shrubs enliven any household when tended for properly. Make sure your plants receive quality care to enjoy their color, scent, and freshness for years to come.