When you are away from home on a camping trip, it is important to know that you have a reliable source of clean water to drink. However, it is a waste of space and energy to carry all of the water you need for the trip with you. If you are going to be camping in an area that has a water source, all you need to take with you is a good water cleaning system.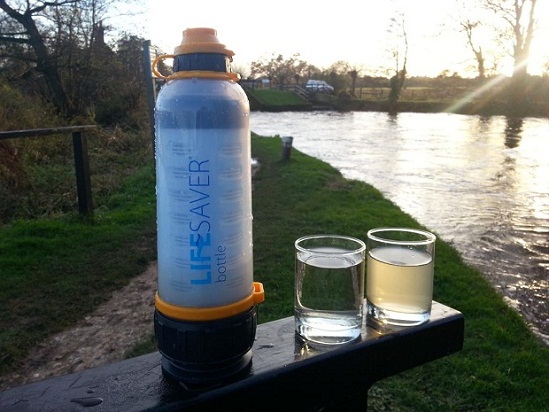 Cleaning Your Water
Water can be made drinkable in several ways, but the quickest, safest and tastiest way is to use ultrafiltration. Lifesaver products, for example, are microbiological water filters that use ultrafiltration to make contaminated water safe to drink. Their ultrafiltration process has been shown to remove up to 99.9 per cent of bacteria and viruses, making them an ideal camping water filter that can deliver healthy water in even the most unforgiving of environments.
The size of the filter that you need depends on the number of people in your party and how mobile you are. For example, if you have some mode of transport, a water filter the size of a jerry can may be suitable. If you are backpacking and camping, it is probably better for each individual to carry their own water filter or share a larger one between a group of up to four people.
Units for All Group Sizes
Unless filtered water is stored is special heat-sealed units, there is a risk of it becoming recontaminated once it has been filtered. Water is only safe for drinking immediately after filtration. The best small water filters are therefore designed to carry dirty water that then undergoes the process of filtration just before you intend to drink it. A bonus of filtered water is that because it is a physical process and not a chemical one, the drinking water still tastes like water should.
Water filters are now available that can ultrafilter water. They are manufactured in different sizes that have differing filtration speeds typically varying from 1.3 litres per minute to 2.5 litres per minute. The different sizes also have different capacity replaceable cartridges that can filter between 1,500 and 6,000 litres of water each.
If you are travelling in a larger party and have transport, an 18.5-litre jerry may be more suitable for your needs. One filter is capable of delivering up to 20,000 litres of clean water at a greater speed than the smaller bottles, keeping up with the increased demand of a larger group. If it's just the family or you have limited space, a smaller container that holds up to 5 litres at any one time could be your best choice of camping water filter due to its compact size and shape.
If you are planning a camping trip to an off-grid area, you can be safe in the knowledge that the appropriate filtration products will remove microbes and provide you with safe drinking water any time of the day or night.