Summer is the most loved season because it is the time for us to enjoy everything fun—beach, sand booze and the chance to wear skimpy clothes! However, this is the season that our skin hates the most. As we have fun under the sun, our skin is suffering in silence. Why is this so?
There are many ways on how sun exposure can damage your skin. For one, it can slow down or reduce the production of collagen which is the substance that keeps skin tight and elastic. Without this substance, your skin will be at risk of wrinkle formation and skin sagging.
In addition to that, overexposure to the sun can increase the amount of UV rays that is absorbed by the skin. When the UV rays are already too much, melanin can no longer protect the skin which may lead to sunburn. And oh, let us also not forget about the fact that sun exposure can also increase our risk of getting skin cancer!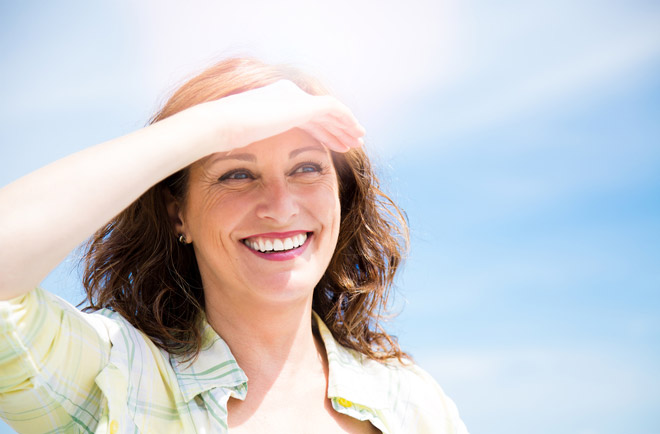 With all these effects in mind, you would surely want to protect your skin from the sun. Lucky for you, there are plenty of ways to do that. Here they are:
1. Avoid Sun Exposure When The Sun's Uv Rays Are Their Most Intense
Yes, the sun's UV rays are damaging all day long but please note that there are some hours wherein these UV rays are at their most intense. These are the hours between 10 AM and 4 PM. Because of this, you should shy away from going outside during these times.
2. Apply a High Quality And Effective Sunscreen
The best protection that you can have against sun damage is no other than sunscreen, but you should be careful in choosing a sunscreen. You should use a sunscreen that is broad spectrum, like Dermaxsol, as it can protect your skin from both UVA and UVB rays. In addition to that, you also need one with high SPF.
3. Apply Your Sunscreen The Right Way
Aside from choosing the right sunscreen, you also need to apply your sunscreen the right way. Always follow the directions indicated on the product's label. The ideal amount of sunscreen that can cover the body of an average adult is around 1 ounce. It must also be reapplied after every 2 hours for maximum sun protection. If you are going swimming, keep in mind that water can rinse off the sunscreen so you may need to reapply more often when you are the beach.
Keep in mind that there is also a chance that you may develop allergic reactions to your sunscreen. To avoid that, try applying only a small amount of sunscreen to the soft skin inside your elbow. Do this for 3 days and observe for possible reactions like redness and itchiness.
4. Wear Shades
In addition to your body, another skin area that you should protect the most is the skin surrounding the eye area as it is the thinnest and most delicate part of the skin. Because we rarely ever apply sunscreen in this area of the face (for the fear that it may affect our eyes , the best thing that you can do to protect it is to wear sunglasses.
To enjoy maximum sun protection, we recommend going for UV protected sunglasses. These glasses have a lens that can absorb about 99 to 100 percent of UV rays. You may also want to use sunglasses that are wraparound for full sun protection.
5. Eat Your Sun Protection
You can protect your skin from the sun with a balanced diet. Foods that are rich in antioxidant can protect your skin from the damaging effects of the sun by fighting off free radicals that cause these damages. Because of this, you should learn to incorporate antioxidant-rich foods in your diet.
Aside from antioxidant, some foods contain lycopene (which addresses skin redness , beta carotene (which has the same properties as sunscreen and sulforaphane (which protects the skin from UV radiation and cancer .
These foods include vegetables (sweet potatoes, carrots, broccoli, red pepper, and green pepper , fruits (berries, papaya, tomatoes, grapefruit, papaya, and watermelon and green tea.
The sun can be your best friend. After all, it is a good source of vitamin D which our skin and body needs too! But if you wish to enjoy its advantages without the disadvantages, you should limit your sun exposure only in the morning, earlier than 8 AM. For the rest of the day, please keep in mind the tips that we have provided above!