With the changing of the seasons, it's important to take extra precautions to prevent pests from invading your home. Pests are any animal from insects to mice that carry germs and spread illness with their droppings or fur. Keep your home pest-free this fall with the following four tips: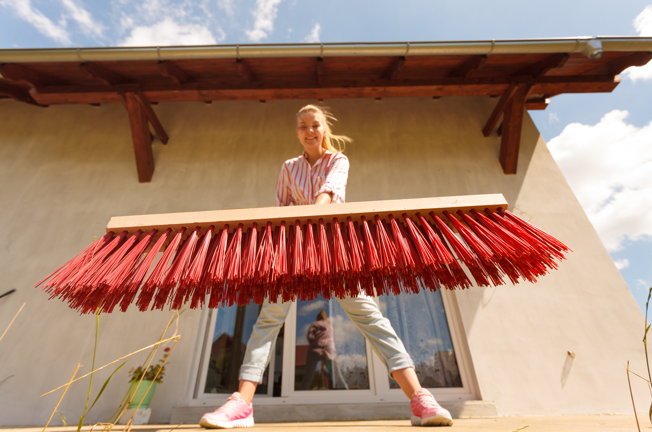 Throw Away Trash
If you have any lingering trash or recyclables left behind from the summer, it's time to throw them away. Getting rid of these items will rid insects of potential hiding places. Likewise, if there are trash cans or dumpsters nearby, make sure they're always kept closed and that they're emptied regularly as many pests use these as a source of food and a place to hide from natural predators.
Sweep Off Porches
As leaves start to fall, keep them out of your home and off the porch by making sure to sweep up fallen leaves. By doing so, you'll be able to prevent leaves from piling up while keeping various pests (like ticks) from getting inside the house. Pests like these tend to nest in places that are moist and dark, like dark corners or damp crawl spaces. With a little bit of sweeping and regular fall cleaning, you can guarantee that these pests stay outside all season long.
Get Professional Help
If pests are taking over the house, there's only so much you can do on your own. If you suspect that mice, ants, or other pests have invaded your home, call a pest control specialist immediately. Professionals, such as those at Integrity Pest Solutions, know how to get rid of pests safely and thoroughly. With their help, you'll learn how to prevent pests from getting into your home in the first place, making sure your fall and winter are pest-free.
Seal Openings and Close Windows
Don't forget to keep your home properly sealed to prevent bugs and rodents from sneaking in. You'll need to make sure all entry points are well-sealed and that your windows are closed during cold months. Pests, such as rodents and insects, can find their way into any home through cracks in walls or floors, so you should check for these openings and seal them off with caulking or other forms of adhesive.
As the weather starts to cool down, it's best to start safeguarding your home against pests looking for a warm place to spend the winter. Follow these tips to prevent pests in your home this fall.