Now that we once again dare to go outside and bask in some springtime sun, our minds start to turn to the summer ahead. A big part of many people's summers are music festivals. With the likes of Glastonbury releasing their lineup for 2019, it feels like it's time to start getting excited for them again. Yet, music festivals always bring with them large practical problems to each individual that attends. Here's a few tips to get over those practical bumps so you can have a truly immersive, fun and unique time at festivals this summer.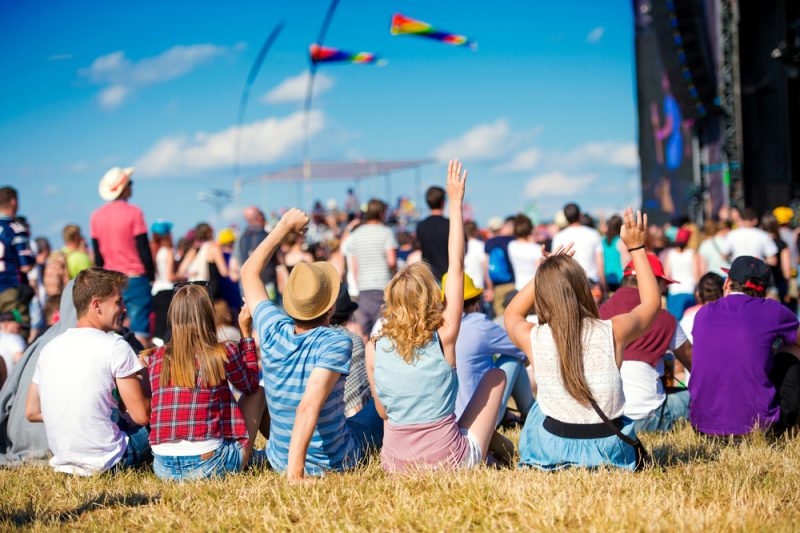 Firstly, make sure to keep on top of the essentials of what you need. For example, a first aid kit can help in many a situation. It can stop any minor injuries that occur to become large problems for the weekend. Everyone has their own toiletries regime, but can I implore to add a pack of baby wipes or something similar to that regime for the weekend. This is because you can often find yourself in a pinch when a full wash is not possible, and something such as a baby wipe is better than nothing at all.
When it comes to shoes, both mens and womens sliders are a great set of shoes to wear around the campsite. Or when using shower facilities or other washing facilities. They're great for the terrain of music festivals, as they can get a lot of dirt on them, that can easily be taken off. Plus they're a lot less awkward to keep on all the time unlike its older festival cousin the flip flop (especially if find yourself innebreated at some point over the weekend).
Finally, when it comes to clothing a waterproof is an absolute must. No weather report can ever be trusted. If you bring one, the worst that happens is that you never use it and it sits at the bottom of your bag for the weekend. When it comes to clothes in a more general sense, just make sure to have a variety layers. Both in terms of what you take, and what you have on yourself during the days at the festivals. Many festivals are huge, and getting back to your tent can be a right pain. So layer up before heading out to make sure you're not caught out when the sun goes in, or when the weather takes a turn for the worse.