You may not go down in history for solving a famous math problem. You may not paint a famous painting, successfully land a plane in the Hudson river, or cure an incurable disease. Like most of us, your life will probably be simple, and less filled with fame. You could, however, go down in history with your friends, family, and neighbors for having the best outdoor parties in the world.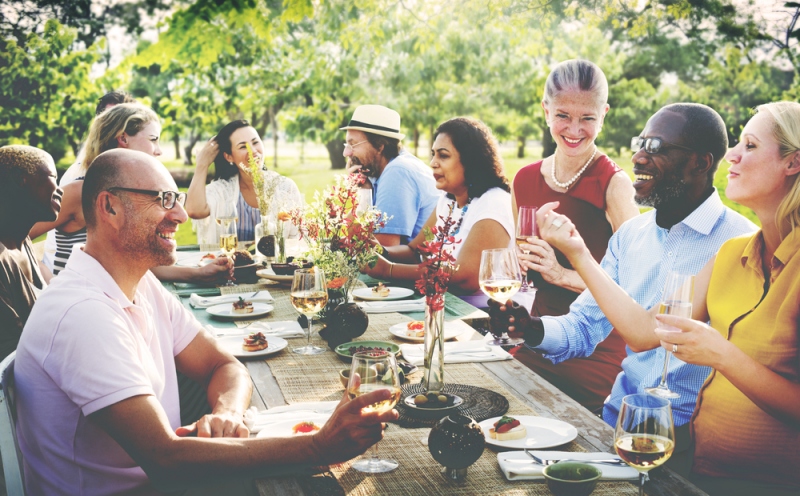 There's too little community and too little celebrating in the world. There's also too much indoor-time. You want to get everyone out under the sun or the stars, feed them great grilled meals, and help them enjoy great company outdoors. To you, the perfect party involves great food, activities, and nature. Here are four ways to make your outdoor parties the best that any of them have ever seen.
Activities
To make the most of outdoor fun, you'll want a few things that can keep your guests entertained all night long. A trampoline is great for the kids–and some adults, too! A bonfire pit has the magic power to draw together people and get them talking. If you really want to wow both adults and kids at your party, you could consider investing in a pool for present and future use. Hot summer days go well with a pool party, so consider contacting a pool contractor in Totowa, NJ and getting started. Your guests will love the extra, exciting things to do at your gatherings.
Food
We all know why people really come to parties. It's for the food. Simply put, a party becomes truly successful when there's enough good food to eat. If you want your guests to have a great time, keep them well fed. Get a great assortment of drinks from a place like Joe Canal's in Woodbridge, NJ, and stock up on fun, interesting foods. Have a few side items for vegetarians and guests with common allergies, like gluten and dairy sensitivity or nut allergies, so that everyone has something to enjoy at your feast.
Lighting
The magic of an outdoor party is in the lighting. While a daytime party needs only a bucket of sunscreen, a nighttime party can be filled with dozens of inviting lights. A bonfire will cast a soothing light across the backyard, and lanterns and candles spread throughout the yard will add some charm. Be sure to string white lights from house to tree to create that restaurant/wedding backyard feel, and canopy your guests in a little outdoor magic.
Backyard
As you tend to all the other details, don't neglect your stage: the backyard itself. While some might focus on the deck, you know that the true backdrop lies in the trees and the grass. You want your yard to be as lush and inviting as possible. Trim your trees, water your lawn, and clear up sticks and debris. A well-groomed yard is a worthy backdrop all on its own.