Convenience and travelling in luxury are all reasons why couples choose to hire one or more vehicles to transport themselves and their guests on their wedding day. But hiring a vehicle may not be so easy. With there being several considerations and figures to take into account, hiring the best car for your big day – and for your budget – requires a fair bit of research and planning. Wondering where you should start? It all begins with sorting out the basics.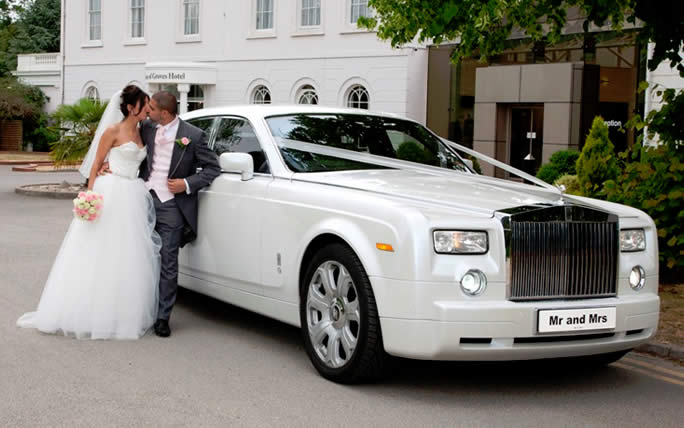 What You Need Before You Plan
Before you can begin to decide which vehicles you will need to hire for your wedding, you will need to have a few key pieces of information on hand. You will need to know:
How many people will be requiring transport
Who will be travelling in which vehicles (brides may choose to travel with the bridal party prior to the wedding; grooms may want to travel with their groomsmen)
How long you will need each vehicle (many couples will take one vehicle home together and hire another larger vehicle, such as a party bus, to take the guests home)
This leads us to the next important consideration: where you will be going and when. You will need to think about how many trips you will be taking throughout the day in each vehicle and the distance. Apart from travelling to the wedding site and the reception, do not forget that if you are taking photographs off-site that you will need transportation available then as well.
Before you hire a wedding car in Perth, ask the company whether or not the route you have mapped out is realistic. While most will accommodate your plans, others may not be able to. Always leave plenty of time for everything, not only to keep the day stress-free but so that you always have a ride and do not get stuck with additional costly charges.
Picking the Company
The best place to start looking for a wedding car hire company is in your own network of friends and family. If you know anyone who has been married recently and who hired a vehicle, ask what company they used and how pleased they were with their service. Should they not have any recommendations, you can find a list of wedding car hire companies online, at wedding fairs, and in wedding magazines.
The selection of vehicles is important when choosing a company, and they should have a vehicle or vehicles available to accommodate your needs. But apart from their fleet, it is important to look for the following:
The company should be well established in the wedding car hire industry
Their drivers should have a reputation for being prompt, on time, and courteous (ask if the drivers have a GPS system)
The company should have glowing references (call references and look online for reviews)
When speaking with the company, ask them if they have backup plans. Should something go wrong on your wedding day (i.e. the driver is sick or the vehicle has a mechanical issue), you want to be sure that you will be covered.