As summer draws to a close, sports fans everywhere may be feeling a little let down with the absence of hockey, basketball, and football. However, we can definitely say that August and the early fall months are a baseball lover's paradise! Here's how to enjoy a summer baseball game.
Explore the Basics
Whether you're a seasoned baseball fan or a first-time invitee to a San Diego Padres game, do your research. Know a little bit about the teams playing, and be able to recognize key players on the field.
A great way to increase your baseball knowledge (or to feed your existing fandom) is to add a cox cable sports package to your television service. These packages usually offer live streaming of games on any device (so you can learn on the go), expert analysis, and more. Talk to your fellow baseball fans, or join a league—fantasy or real, whatever works!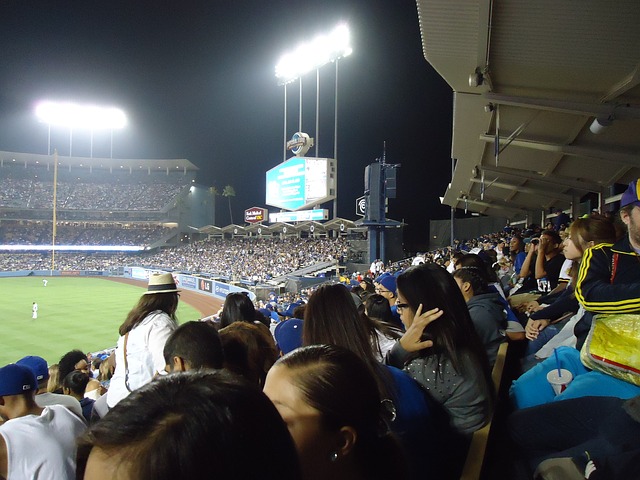 Support your Team
If you have the opportunity to be a spectator at a live baseball event, support your team! Wear your team's colors, or purchase merchandise to rock at the stadium. There's nothing better than seeing a sea of supporters decked out in the favored team's colors.
You can purchase your team's merchandise online on their individual websites, or at the stores onsite at their home stadiums. Baseball paraphernalia is fashionable and can definitely be re-worn as a show of support even when you're not watching a game live!
Dress Comfortably
Considering that most baseball stadiums are outdoors and uncovered (such as Petco Park), be prepared for extreme weather conditions. Always check the weather forecast before heading out, and dress accordingly.
The size of ball parks call for plenty of walking, so sneakers and comfortable jeans are a must, paired with that good ol' team merchandise mentioned above. Don't forget a backpack filled with the necessities: sunscreen, hand sanitizer, and water! Stadiums such as Los Angeles Dodger Stadium allow sealed water bottles less than 1 liter brought in from outside vendors.
Eat, Drink, and Be Merry!
There are 30 MLB stadiums, which mean there are 30 spots where baseball fans and foodies alike can unite over all-beef hot dogs, fries, nachos, and more! As the years go by, ball park food is becoming anything but average.
Esquire recently rounded up the top food items at each of the parks, and Yankee Stadium's Parm Chicken Sandwich sounds like a perfect summer eat to us! Indulge, but try not to overdo it. Overeating or bingeing on beer at a game can make or break the experience for you! If you're craving something light, stick to popcorn, which will keep you snacking throughout the duration of the game, and won't leave you in a food coma.
Whether you're cheering on your fantasy league, swigging a beer in the stands, or anxiously tuning in to watch your favorite players live on TV, it's obvious that baseball season is in full swing!