Designing your dream kitchen on a budget is possible provided you plan wisely and do a thorough research on the different alternatives and options available to you. Even before you start planning, first decide on your requirements. Based on your current experience of using your kitchen, finalize your priorities regarding storage requirements, placement of appliances, type of accessories, etc. This will go a long way in optimally utilizing the available space and bringing your dream kitchen to life.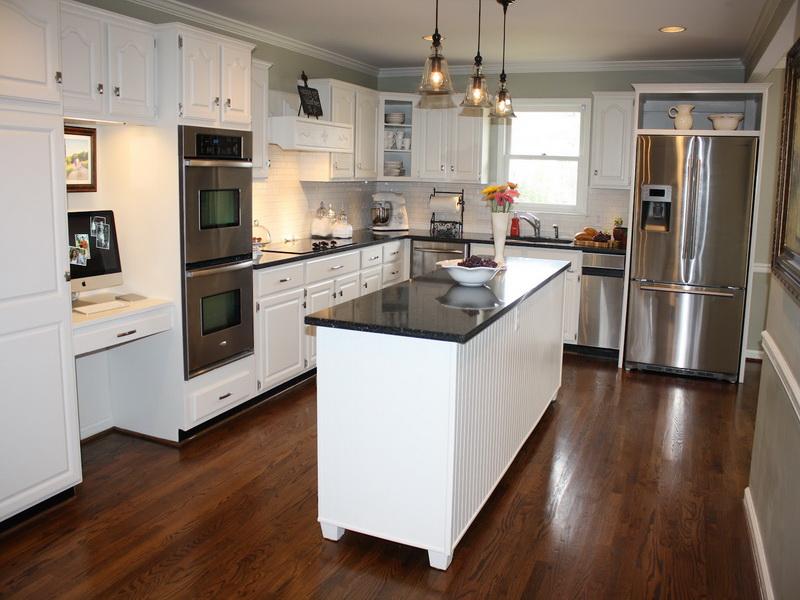 Once you know your aesthetic and functional requirements for your kitchen, it's time to plan things and make the right decisions.
Visualize and Choose your Kitchen
Based on your requirements, try to visualize your dream kitchen. Help can always be found if you look for. For instance, kitchen traders such as Howdens offer several kitchen design ideas complete with a range of accessories, appliances, sinks, taps, floorings, and Howdens kitchen worktops and splashbacks. Choose the colour shades and design elements that match to your requirements. Use online kitchen guides to fine tune your kitchen designs. Howdens kitchen worktops or splashbacks can be sourced through retailers such as MKW Surfaces, who are known for their efficient service and competitive prices.
Research Prices
Once the aesthetic and design related requirements are finalized, try to look for the pricing info of different appliances, accessories, worktops, kitchen frontals, sinks and taps, walls and floorings.
Remember, there is a wide range of options available in these products from both leading and also by smaller brands to suit every budget. Sometimes, you can find quality and long-lasting products from regular brands at lower prices. Read the product reviews available in an online platform and choose the products that have positive reviews and also suit your budget. It is not necessary to choose only top brand products for creating a perfect kitchen.
Similarly, prices for worktops and cabinet frontals depend on their type, texture, finish and appearance. Make a choice sticking to a budget.
Once you have the pricing related idea on products, compare them with fully-fitted kitchens offered by UK's leading kitchen manufacturers and suppliers.
Howdens is one such kitchen manufacturer with over 600 Howdens Joinery depots supplying over 365,000 fully-fitted kitchens each year to homes in the UK. Howdens kitchens come with high quality products, appliances, and accessories and when looking for Howdens kitchen worktops and splashbacks, do so by asking them to recommend a reliable stone supplier for those areas of the kitchen.
If the cost of a fully-fitted kitchen is comparable to that of all individual kitchen products taken collectively, it is always advisable to choose a fitted kitchen complete with all appliances and accessories.
Free Design & Planning Service
In case you choose to go for a fitted kitchen, you can avail free design and planning service offered by leading kitchen manufacturers and suppliers in the UK. In this service, experienced and trained professionals visit your home to measure your space, understand your requirements, go through your plans and in the end, create a kitchen plan and design specific to your needs and budget – free of cost.
Contact a Local Trade Professional
A great looking and functional kitchen is not only achieved with just design and planning. Installation is also a crucial aspect that requires extreme professionalism, expertise and attention to detail. You can save time and money by seeking the service of a local builder for your cabinets and a local stone supplier for the kitchen worktops and/or splashbacks.
In addition to money savings, you will also have a hassle-free experience.
Your dream kitchen can become a reality without blowing a huge budget. You are only required to spend some time in understanding your needs, gain thorough knowledge of the options available to you, do some research to get an idea of the pricing and choose wisely.
Experienced businesses such as MKW Surfaces can ensure that you find the right fit of Howdens worktops/splashbacks your home without any hassles.