Teeth alignment is best done when the patient is still young. So if you're thinking about getting braces for your child, it is best to do it earlier rather than later.  One of the challenges that you may face in convincing your child to get braces however, is the stigma that comes with wearing them. All too often, kids wearing braces are portrayed by the media as weird or nerdy. Kids who see this sort of "image" may be harder to convince that they need to wear braces.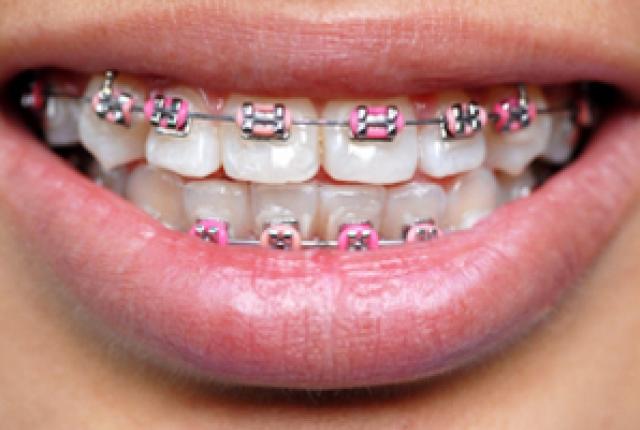 Yes, it may be challenging to make your kid understand that wearing braces will help align their teeth. At their age, they still don't understand the significance of repairing crooked teeth, and it's your job to help them do so.
How to Make them OK With It
There are two main reasons why children respond negatively to the idea of wearing braces. One, they think that getting braces may be painful or two, they worry about getting teased for wearing them. While these fears may not be entirely true, ignoring their emotions about them won't help either.
Here are a few tips on how you can help your child see dental aligners in a whole new light:
Throw a party!
A party is a sure treat for any child. He will love the fun, dancing, playing with friends, and indulging in all the good food. Throw a party for him on the day before their braces come on and promise him another party for when the braces come off.
Enlist the help of a TV personality
Point out specific artists who wore braces during their teenage years like Taylor Swift, Miley Cyrus, and Katy Perry to illustrate how braces have helped them look and be who they are right now. This will especially work if your kid is a fan of any one of these artists.
Visit a kid-friendly dental office
Not many dental offices have staff members who are great in handling kids during a dental appointment. So if you can find one with people who can communicate well with your child and make them feel comfortable, go for it. Choose a dental office that's not too intimidating for first time patients, especially kids. A dental office in Raleigh gives you a unique and relaxing experience while they take care of your teeth. The ambiance is more like a spa rather than a stiff and serious dental office.
Give them the freedom to choose
Braces come in many different colors. Let your child choose the design they like most, with the guidance of their pediatric dentist. Braces are no longer the wiry, metal contraptions of the olden days. Modern braces are now fashionable, trendy and kid-friendly.
Cross out calendar days
Waiting can feel like forever for a child, so why don't you make it fun for him? Cross out each day that passes while he is in braces from a calendar together. Make him anticipate the day that you'll go back to the dentist to have his braces removed. Also, crossing out days from the calendar will help him realize that the wait isn't as bad as he thought.
Keep their teeth clean and healthy
One of the secrets of getting braces easily and comfortably is to make sure that the dental area of the patient clean and healthy. With the absence of tartar, tooth decay, and other dental problems, the dentist can easily go through the procedure of putting braces on your child. Through a thorough dental assessment by a certified pediatric dentist, you can find out how best to go about his needs.
When your kid is already in braces, be diligent about how he cleans his teeth. Teeth can become more difficult to clean once they are with the appliance, but this shouldn't be an excuse not to. Also, wash the braces as often as needed since it is now temporarily part of your child's dental area.
With these tips. your child's perception of and experience with getting braces should no longer be as traumatic. Also, remember that the greatest thing you can provide for your child is your presence and unfailing support. That should also help clear out some of his worries and fears about getting braces.
I am Valerie M. Preston, DDS with more than 20 years of experience in the dental industry. I'm an expert in restorative and cosmetic dentistry and a proud member of the American Academy of Cosmetic Dentistry, the American Dental Association and the North Carolina Dental Society. I own VPreston Dental in Raleigh, NC, a dental clinic known for its spa-like ambiance. For more details, you can check out my website, Facebook and Twitter pages.