2020 taught us how challenging it can be to stay indoors for extended periods, especially given the limited entertainment options. If you are like most people, your backyard is not only an extension of your home but also the closest way to enjoy the great outdoors.
However, not all backyards are built the same as some might require more work to become oases of relaxation. Here is how you can transform your backyard into a perfect entertainment space that meets your budget and lifestyle.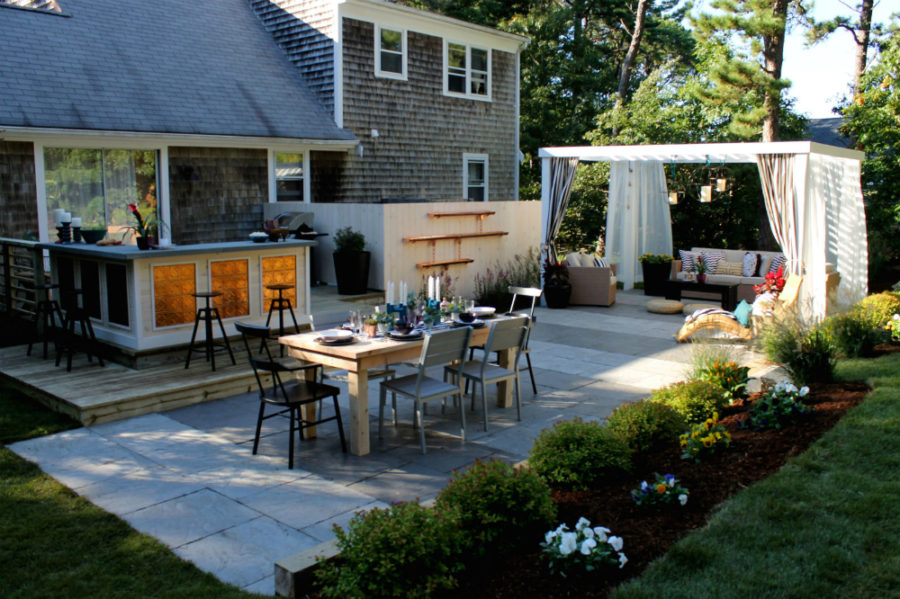 Work With What You Have
Perform a quick check of your backyard and note what you can use and what might need improvement. Perhaps you have a spectacular view that might make for a splendid focal point of your entertainment space, or there are unattractive structures occupying prime space. Regardless of your situation, create a list of what you have versus what you need and use it to estimate the enhancements you will require.
Consider a Deck or Patio
A deck or patio is a must-have if you wish to relax, eat or enjoy the company of friends and guests in your backyard. And the options are near limitless; from wooden decks with safety rails, to concrete or stone flat pad patios and even walk-out decks that allow access to your home, there is something for everyone. Whatever you choose, create a plan and a budget beforehand, and consult your local concrete company if you would like a flat pad patio or other concrete structure.
Add Beautiful Landscaping
Contrary to popular belief, you do not need to spend a fortune to make your outdoor space beautiful. Softscape elements like shrubs, hedges, trees, and flowers can instantly add much needed color and vibrancy to your backyard. For an even more natural feel – albeit at much steeper costs – consider installing a water feature such as a pond, stream or waterfall. Even just a small birdbath can add a bit of ambiance to your garden area.
Install Comfortable Seating
When most people think of backyard seating, communal options like outdoor dining tables with seats or picnic tables come to mind. While these setups might be great for hosting gatherings, consider relaxation options you can enjoy alone. Hammocks, side chairs, love seats and outdoor couch nooks are easy to install and provide tranquil spaces for relaxing, reflecting, reading and much more.
Conclusion
There is no shortage of backyard improvement ideas. Ultimately, the most important part of your upgrade is your outdoor space becoming convenient for everyone. Remember, the more comfortable your backyard is, the more inviting it will be for you and your loved ones.