The early days of the Internet (before Google arose in 1998) were some of the best times for new websites. For people who were in on things before corporations began to take over, the early days made it possible for website managers to create an authority website and enjoy the fruits of their labors for many years.
Early in the new millennium, things began to change as the blogosphere rose and spam sites were created with impunity. Almost suddenly, reputable sites were crowded out by suspect websites, making it more difficult for webmasters to stand out. Years of changes with Google finally penalizing and degrading lousy websites has helped, but by that time the Internet had changed tremendously as new sites arose and established sites were sold.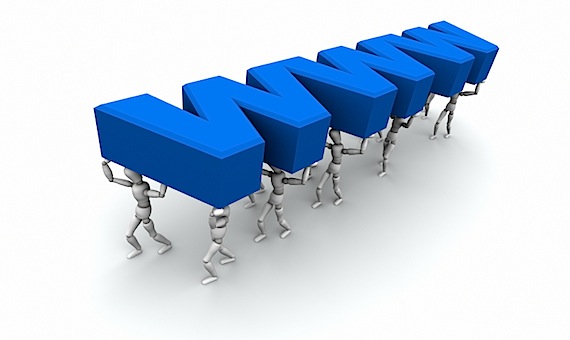 Inasmuch as things have most certainly changed, there is one thing that still holds true: you can create an authority website. No, the process isn't easy, but it is fairly straightforward. Therefore, if you're eager to get into the game, then you stand a chance of creating such a website. Here's how to do that.
1. Defining authority. First things first: what defines an authority website? A few things, actually. For one, it is trusted site with accurate and interesting information. For another, experts in your field trust it as a reputable source for citing that information. Another vote comes from the search engines as those pages are easily found and categorized.
2. Recognizing authority. You know an authority website when you see one. And they're not just the ones managed by major corporations, although these most certainly should be considered. The list is a long one, but some of the more notable sites include TheVerge.com, ChristianPost.com, Ehow.com, Answers.com, and the Huffington Post, just to name a few.
3. Layout, content and timing…oh, my! There are several factors that can lead to your site becoming an authority site. It starts with the web address (URL) — never buy one with a suspect past and if you create a new one it should align with the name of your business, hobby or area of expertise. From there, you want to design a site that is attractive, easy to navigate, and has no broken links. Then, you need to spend much time (and maybe money) to write stellar content. Attracting links from other authority sites is invaluable too — once you get that recognition, then you're on your way. It also helps to prove that you're an authority away from your website. This means interviewing people, consenting to interviews, writing white papers, sharing your expertise and using other forms of medium to get the word out.
4. Use the tools. There are a number of tools you can use to help you track how your site is performing online. Here, you may need to work with an SEO expert to find the ones right for you explains BestSEOCompanies.com. Google webmaster tools and Google Analytics are a must. The Open Site Explorer by Moz is another reputable too. Google no longer assigns PageRank to new pages, therefore professional expertise may be warranted to help you dissect the other tools.
Build it Right
We've looked at some general tools you can use, but there are others as well as additional steps to take. Your personal investment in the website is invaluable too — don't expect everything to happen so easily at least not without much sweat and at least a few tears. Shedding blood may do it too!
Ultimately, building an authority site means understanding where you're headed and how you want to get there. Maintaining trust is extremely important too — one unresolved mistake can send your authority crashing.