In years gone by, the traditional flooring option for most people when it came to their homes was carpet. However, a lot has changed over recent years and nowadays we have lots of different options when it comes to flooring for the home. When you are considering new flooring for any room in your home it is important to take a variety of different factors into consideration. This will help to ensure you select the perfect flooring for any room in your home, which in turn means improved appearance, practicality and ease of care amongst other things.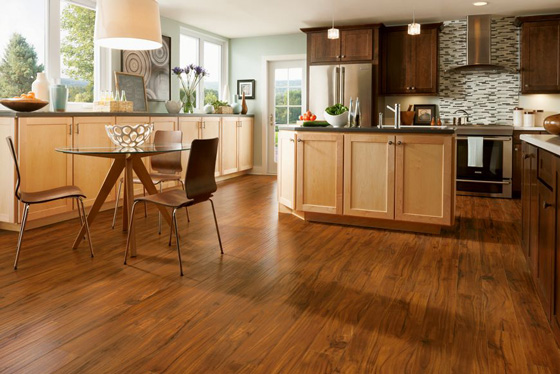 Factors that you need to consider when choosing your flooring
By taking certain important factors into account, you will find that choosing the right flooring for all areas of your home is far easier. Some of the key things that you need to think about when making a decision with regards to your flooring include:
Budget:  It is important to bear in mind that different types of flooring will vary in terms of cost, so one of the things you need to consider is how much you can afford to spend on the flooring. You should make sure you look at your finances carefully so that you know realistically how much you can afford. Also, do remember that the cost will vary based on the size of the room as well as where you purchase your flooring from. Also, you should take into consideration any accessories you may need to purchase for your floor such as rugs. You will find a large selection of quality rugs from retailers such as Barker and Stonehouse, so finding the right one at a good price should be simple. You can cut costs even further when you head to website such as HotUKSavings, where you can access some great discounts.
Room type:  Another important consideration is the type of room you are choosing flooring for. This will make it easier to make the perfect choice. For instance, if you are looking flooring for your kitchen you will want something that is not only hardwearing but also easy to clean and maintain, as this is a room that is at risk of accidents such as spillages and burns. You could even opt for vinyl floor tiles for this type of room, as you can replace a section rather than all of the flooring in the event of damage. For rooms such as occasional use rooms you can go for something more luxurious such as deep pile carpet, as it won't be quickly worn down by frequent use.
Maintenance of flooring:  With the busy lifestyles that we lead today, finding flooring that is easy to clean, care for, and maintain is important. Many people these days opt for laminate flooring in rooms such as lounges, hallways, and even bedrooms. This type of flooring can be cared for and cleaned very easily and you can purchase the right cleaning products at very affordable prices from supermarket giants such as Morrison's. You will also save yourself a lot of time due to the ease of cleaning. Moreover, this type of flooring is very cheap these days and you can even install it yourself if you have the confidence to do so.
Footfall:  It can be very helpful to consider the footfall in the room that you are purchasing your flooring for, as this can affect how hardwearing your carpet needs to be. In a room that is frequently used by guests and family members you need something that is designed to last such as wood or laminate. In rooms that are only occasionally used such as guest rooms you have a little more leeway.
Your décor: Finally, you should take your existing décor and room themes into account when you are working out which flooring to go for. For example, if you have a living room that is very traditional in terms of décor you may want to opt for traditional carpeting for your floors. If you have an ultra-modern room with contemporary furnishings and décor, wood or light laminate flooring could be the perfect option.
Making sure that you consider all of these factors when you are choosing the flooring for different rooms in your home will help to ensure you achieve the perfect finish. Remember to compare prices and look for special deals and discounts in order to cut costs, as otherwise the cost of buying flooring for your home can be quite high. Also, make sure you do also consider quality and ease of maintenance in addition to cost when you are choosing the flooring for various parts of your home.