Expansion bellows and joints are crucial elements in the construction of a number of mechanical systems. These are generally attachments in piping systems to absorb vibrations due to expansion and contraction caused by frequent heating and cooling of the parts.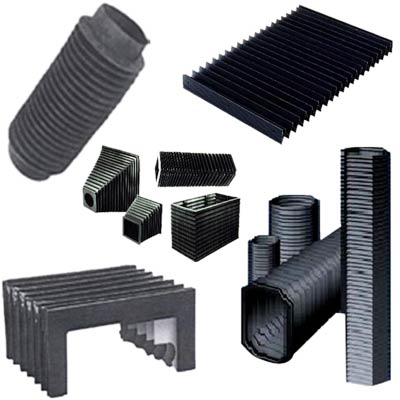 The first and foremost step while choosing a supplier of expansion bellows is to decide the type of joints needed, whether it is for a heat exchanger, pump assembly, a pipeline carrying corrosive fluids or some other structures. The materials used as well as the structures of the bellows in each case will differ considerably from the other depending on the possible movements that the joints may have to endure. Metallic bellows are fairly resistant to various mechanical forces whereas rubber joints provide compensation for torsional and angular movements. A Teflon bellow may be used in cases where the fluid carried by the pipeline may cause damage to the internal surface. Hence, a supplier who has a wide range of products from which you can choose the most compatible expansion bellow for your operation should be considered. Any deviation from this may lead to major accidents and a threat to the environment and all life forms.
Experience and quality go hand in hand and it is no different with Expansion Bellows Suppliers. A supplier who has accumulated considerable experience over the years has had enough knowledge and time to identify and rectify their mistakes as opposed to a fairly new supplier. Therefore, it is more likely to receive a high quality product from an experienced supplier than an inexperienced one.
A supplier who has put enough time and money on the research and testing of their products before releasing them to their customers should be your preferred choice. This will ensure that the expansion bellows purchased by you do not fail under adverse conditions costing you money, time as well as your reputation. If possible, it is advisable to ask the suppliers for an on-site demonstration of their products in working condition.
The Expansion Bellows supplier's track record and, feedback and recommendations from past clients is always a good way to ensure quality and reliability of the products. The expansion bellows and joints supplier with an immaculate track record and a number of recommendations from reputable clients is a clear sign to go ahead. On the other hand, it is always wise to learn from other's mistakes and stay away from suppliers who have received a long list of negative feedback from their past customers. Talking to the past clients directly is always considered a good move.
The budget at hand also plays an important role while selecting a suitable supplier of expansion joints. But it is always advisable not to compromise on quality just to save some money. Spending a little extra on your expansion bellows will not only ensure smooth and reliable functioning of your operations for years to come but will also save you a lot of time and money in the long run.