No one likes filling out applications and the FAFSA is right up there with the most daunting of them all. However, it's actually a lot easier than it seems, and it just takes a little bit of preparation. There are a lot of common mistakes that you will want to avoid, but so long as you know what they are, you can get through it all pretty easily. Here is how to avoid common FAFSA errors.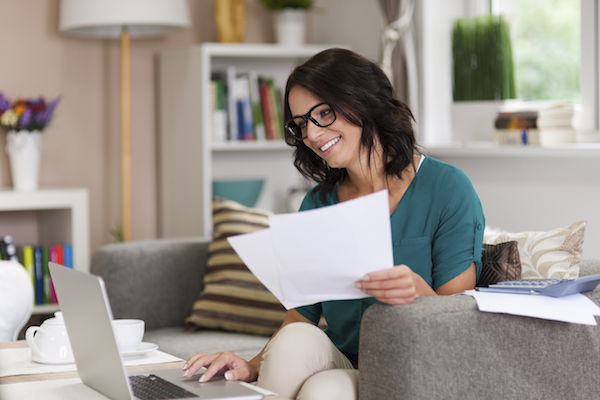 Go to the Right Website
You wouldn't believe how many people waste a lot of time, and often money, going to the wrong website. There is only one FAFSA website, and it's the one that ends with .gov, not .com or any other domain. If you go to one of these other websites and are directed to enter your credit card information, then you know you are at the wrong site.
Submitting your FAFSA Application is Absolutely Free
Get your FSA ID and collect all information ahead of time. In the past, students and parents were given a Federal Student Aid PIN. However, as a stronger security precaution, the FAFSA website now asks you and your parent to register for an FSA ID, which is essentially a login and password. It will take about 3 days to get your FSA ID, so you want to make sure that you do this well ahead of time. And while you're waiting, you should definitely organize all of the documents you will need in order to file your application. Parents will need to request their own FSA ID, if in fact you are a dependent.
List More than One College
You can list up to 10 different colleges on your application, and the schools you list won't be able to see the rest of the schools you've listed on your application, so don't be shy. Even if you're not sure whether or not you'll end up applying for a college, put it on the list anyway. Each school will offer a different level of assistance, and you don't want to make the mistake of assuming you'll get the same amount of assistance from Villanova University as you will from any other school.
Read All Questions Carefully
A lot of people make the mistake of not reading all of the questions very carefully and it causes them to answer the questions incorrectly. Most commonly, students will falsely report their family size and misinterpret the meaning of legal guardianship. Once you're done filling out your application, make sure to go through it from beginning to end with another person to make sure that you've answered all questions correctly.
Enter All Parent Information
Even if you are funding your education yourself, you still need to fill out all the information that is asked about your parents. If you truly believe that these questions are not applicable to you or that you are incapable of knowing the answers to any of the questions, be sure to ask for assistance from your guidance counselor.