Cordial relations and effective communication amongst the members of any unit requires valuable ideas for team building events. Such activities may be both, i.e. indoors and outdoors.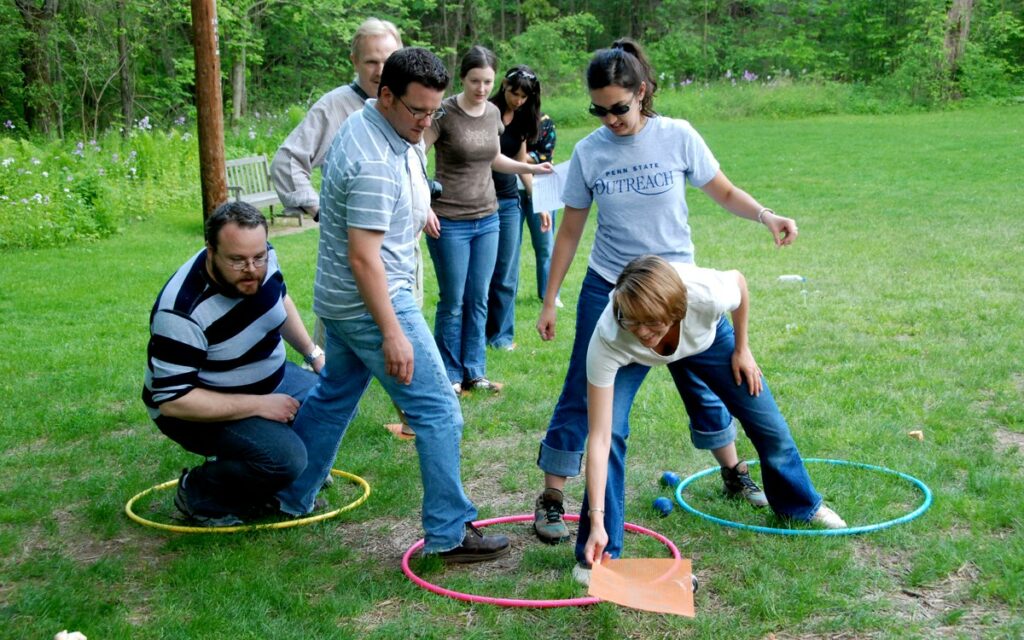 Furnished below are some prominent activities related to team building ideas:
Dragon boating – This activity involves boating that requires hard team work. The entire activity may run for two to four hours. Including boat racing may be good and encourage the participants.
A truth and a lie – Each member of the team is required to introduce him or herself by revealing his or her name. He or she is needed to tell a truth and a lie about him or herself. The idea of such activities is to satisfy the other members that your truth or lies are genuine. Such exercises are good to know your fellows in better manners. It helps in promoting effectual communication and interaction amongst the entire group.
 Egg drop – This exercise requires the team to be split into two or three groups. It involves building an egg package that is able to keep the egg intact from drop from two or four storeys. This activity requires tape, newspapers, plastic, straws, rubber bands or balloons.
Poker Tower – This activity involves a pack of poker cards and a pair of scissors that are distributed to each group comprising of two to five members. They are asked to erect the highest poker tower. Such ideas for team building events encourage team spirit and creativity.
 Win, lose or draw – Those interested in this team game are required to have pen, paper and flipchart or whiteboard. The team mates are required to think of items that fit into certain categories that may be specific or generic to the team.
 The Mine Field – This team building activity is aimed at promoting mutual relationship, trust and communication amongst the members. This game involves distribution of mines that are placed in haphazard manners. All the members are paired into teams of two. One team member is required to be blindfolded while the other can see and talk. However he or she is not permitted to enter the field or touch the partner. The blindfolded person is required to walk from one side of the field to the other. He is required to avoid the mines by listening to the verbal instructions given by their partners. This game is aimed at promoting attentiveness.
Zoom – Such team building activities are meant for smaller teams. All that needed is the picture book titled Zoom and the wordless. This book comprises of thirty pictures that unite to form a narrative. The pictures may be got laminated to enhance their life. This game requires distribution of one picture to each participant. They are asked to look only at their own pictures that must be kept hidden. Each picture contains some important info that helps the participants to solve the problem of putting them into order. This game is aimed at placing the pictures in sequential order without having a glance at other participant's pictures. This activity helps in bringing the workers near to each other. It is useful in promoting leadership qualities.
There are other activities too that include Legoman, Helium Stick, Talking in Circles, Human Knot and many others that are aimed at building trust and confidence.