Many people love to eat sweet food, by trading nourishment for convenience on a daily basis and this may cause us sacrifice our health. Some sweet foods can be nutritious if they are made from wholesome food ingredients, especially if we make them in our own kitchen. Many people and children consume empty sweet food that contains only sugar and not much more. Also, people often eat sweet foods as dessert after main meal and this could cause them to overeat. Except on celebratory occasions, we should keep our meals confined to only one course. This is not only best for our body, but also for our appearance. Many parents use sweets to bribe their children to eat more fruits and vegetables. However, it is a bad way to ensure a lifelong good healthy eating habit. When they grow up and parents are not around, they will likely to return to unhealthy habit.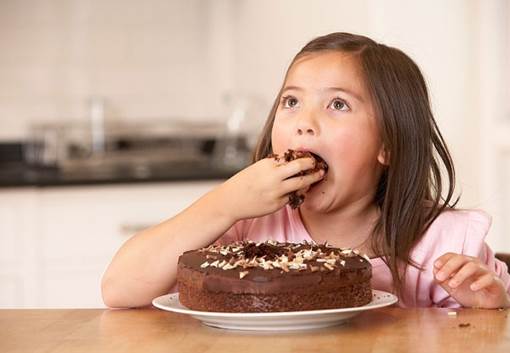 Fortunately, there are ways we can do to stay healthy while occasionally obtain sweet indulgence. Nutritious sweets can be made from natural food, such as dried fruit and old-fashioned bread pudding made from nearly stale whole grain bread. Whole grains can also be used to make sweet food and they contain many nutrients that are essential for our health. They are rich in good fats, fiber, minerals, proteins, vitamin E and vitamin B complex. Whole grains in our cakes can also help us feel fuller faster. Sweet foods made from whole grain products could be heavier than their much fluffier whiter counterparts, but we trade it for better satisfaction and added nutrition. Whole grains cookies and cakes could fill us more easily and we don't need to eat too much. Seeds and nuts can be used to create tasty bars, by combining them with honey, cinnamon, cacao powder, dried coconut or dried fruits.
The possibilities can be endless and we don't need to be confined only to we have in our cupboard. As an example, we could make the finished product fresher by adding some grated apple. We can also improve the nutritional values of our sweet food by adding some powdered spirulina during the cooking process. As a finishing touch, we could roll or sprinkle the sweet food with coconut powder. We can also add some honey, instead of plain sugar to make our sweet food healthier. Honey is essentially a concentrated natural sweetener that contains antioxidants, enzymes and minerals. Dates can be the sweetest option we have, especially because blue berries and dried goji could give us only a hint of sweetness. Dates are an excellent source of fiber, antioxidant and minerals.
Agave and maple syrups are good natural sweeteners that contain enough nutrients. Agave is known for its low glycemic index, so we could use it as a healthier sweetener for people with blood sugar problem. Brown rice syrup is sticky and thick, ideal for creating healthy sweet foods. It is rich in B vitamins and other essential nutrients.