The total number of COVID-19 cases has now exceeded eleven million in the United States. As this devastating disease continues to spread, we're seeing a new normal established in our everyday lives. Everything, from grocery shopping to doctor visits, has changed.
If you're overdue for an eye visit, then you may be wondering how to schedule an optometrist appointment in the era of COVID. In this article, we'll be explaining which things have changed and which ones stayed the same when it comes to the eye doctor. Let's get started!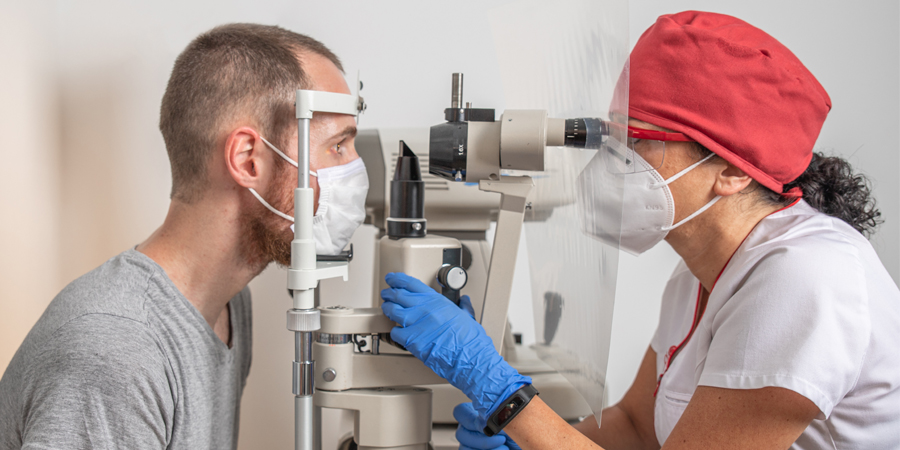 How to Schedule an Optometrist Appointment in the Era of COVID
The good news is that optometrists are an essential service. So, no matter how bad quarantine gets, they should remain open for you. However, it's important to remember that their procedures will likely change. In this section, we'll go over all the things you should do before heading to the eye doctor.
1) Schedule Your Appointment in Advance
Most optometrist offices no longer accept walk-ins anymore. This is done to prevent a high influx of people from being in the office at once. It also gives the staff adequate time to clean and disinfect in between each visit. As such, you should make sure you schedule an appointment before you show up.
2) Check If the Optometrist Has Screening Parameter
You should see if your optometrist has any specific screening parameters before arriving. Most offices will require patients to remain in their cars until they're called. This is done to prevent potential contamination with other patients. You should also be prepared to get your temperature checked before you enter. This precaution will help the staff identify anyone who potentially has COVID-19.
3) Test Yourself
It's important to look for any potential COVID symptoms before going to any eye appointment. Things like a heavy cough, high fever, and fatigue are all warning signs. As such, if you have these, then you should consider rescheduling until it's safe — especially if the eye appointment isn't that urgent.
4) Bring a Mask
Different optometrists may have different policies when it comes to face masks. Some offices may not require you to wear a mask for your optometrist appointment. However, even if it's optional, it's still common courtesy to wear one.
An eye appointment requires the staff to get very close to you to test your vision. This protects not only yourself but also the medical staff from catching the virus.
Want More Great Content? Keep On Reading
We hope this article helped give you a good idea of what an optometrist appointment looks like in the time of COVID. While the procedure has changed slightly, your eye doctor is still as committed as ever to providing you with the best eye care possible. So, call your optometrist and go over their specific screening parameters today.
Did you enjoy this article? If the answer is yes, then you're in the right place. Keep exploring our content to find more topics you're sure to love.