If you have lately become a victim of flooding, you are surely going through a lot of hassles. Having your home and all important personal belongings wet and dripping with dirty water from outside can leave a big mess to clean for any home owner. A dripping carpet is one of the main problems to tackle, and if you have carpets in more than one room then you should immediately address this problem. Although you can attempt the repair and restoration on your own, the hassles can be too much for you to bear. It is better to call a professional carpet repair service provider to assist you in the following ways after flooding of your home.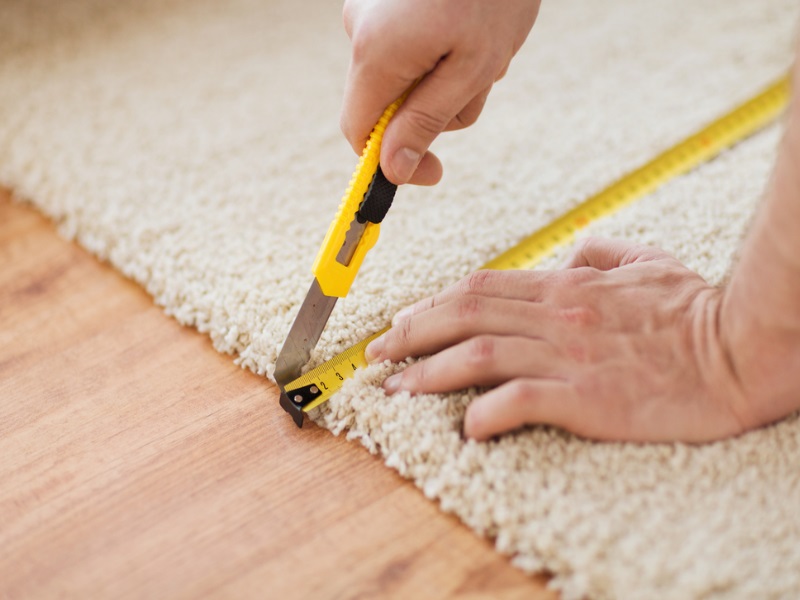 Removing All Furnishings
First and foremost, efficient servicemen will remove all furnishings from the room which may damage or stain the carpet. These will be removed to some other room, away from the carpet. Other than furniture, any objects in contact with the dripping carpet will be removed and these can include:
All windows in the room are opened in order to facilitate natural drying. This will be followed by extraction of water from the fibers of the carpet.
Water Extraction 
Next, a wet-dry vacuum will be used in order to extract as much dirt and water as possible. Efficient servicemen do not apply much pressure while vacuuming. Otherwise, pressure can make water enter deeper into the fibers of the carpet or even push it to the corners of the room in the carpet is placed in. The vacuum container has to be emptied several times through the water drawing-out process.
Use of Fans 
Carpet repair servicemen will then install large fans in various spots of the room, allowing air to flow over the carpet. Good servicemen do not place fans on the carpet itself, but on low chairs and tables from where air can easily blow onto the surface of the rug. The fans are turned on high and before this is done, all items that can be blown around are either secured or removed from the room.
Use of a Dehumidifier 
Once fan-drying is over, a dehumidifier is placed on a table or chair in the room and turned on. The fans and dehumidifier are kept running overnight or for several hours, until most of the surface of the rug becomes dry. The dehumidifier is periodically checked in order to refill it with water when required.
Re-use of Wet-dry Vacuum 
Once this is done, the wet-dry vacuum is used again on the rug surface. The fans are allowed to go on running until the surface of the rug is fully dried.
Use of Carpet Restoration Chemicals 
Once the drying process is over, servicemen use carpet restoration chemicals on the rug surface. This can prevent the growth of molds, mildew and other microbial organisms on the carpet surface and even kill whatever has already started to develop in the fibers. As the owner of the rug, you should ensure that the servicemen use eco-friendly chemicals for carpet restoration. These contain only organic products, and no synthetic ingredients to cause harm to sensitive fibers of valuable rugs.
If your carpet appears to be fully soaked with water, it will be better not to undertake the repair and restoration process on your own self. In many cases, the wet carpet needs to be manually lifted and the subfloor or carpet pad has to be dried first. Naturally, it is a better idea to let a professional service provider handle the task of drying and restoration.
Here, Information about which way carpet repair services makes available and special payback. If you want to know more details then visit this link for special services for your home carpet over locking.