When it come to workouts, we can divide people into two big groups. In the first one, people have the will to work out by themselves and are motivated enough to do it every day. Others need professional help to guide them through the training. When choosing the right person for the job, keep in mind that you need to look for some basic qualifications, like formal education, experience and professional certificates. Also, a trainer should not train with you since your progress is of the essence, and should not be your friend, but a helper in achieving your goals.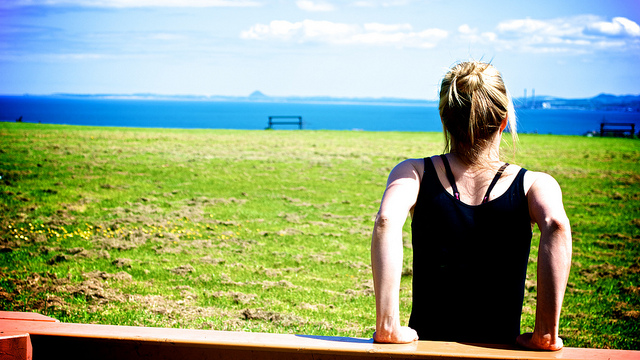 Honesty
When it comes to setting new goals, it is very important to keep it real. For every good personal trainer who personalizes a client's program, stays up to date on exercise and nutritional research, and motivates clients to change their lives, there are countless other trainers who create their sessions as they walk into the gym, use outdated information taught to them in some ancient health class.
Unfortunately, some trainers make a living by giving outrageous promises that they will never be able to fulfill. During your first session, your trainer should give you valuable information about your nutrition and conduct a movement analysis to check your physical condition, and give you a basic program, so you could start doing serious training.
Planning
It takes time to build strength, gain muscle, and lose fat, and you may not see any significant changes for the first four to six weeks, but it is your trainer's job to ensure that you understand that health is not a sprint but rather like a marathon. It is up to your trainer to help you take things slow, so that in time you would realize that workout effects can be slow, but in the end very efficient.
Basic Workout
Everybody should know how to perform the five core lifts: the bench press, squat, deadlift, overhead press, and pull-ups. During the first few weeks of your training, your sessions should focus on understanding the necessary movement mechanics of these five exercises. Toys such as battling ropes and sleds all have a valuable place in your training, but not until you have mastered the basics and your trainer can explain why you are doing what.
Information
During your training session, ask your personal trainer why you are doing specific exercises and how all the individual training sessions fit into a bigger picture, otherwise called periodization. Especially for beginners, periodizing your training is imperative and every personal trainer should plan out at least four weeks of training to ensure consistency.
As you go through your training sessions, your trainer should also be writing down your weights, reps, sets, times, and everything else you did during training. If your trainer is not logging your workouts, weights, and progress, then there's no proof that you have progressed since you started your training. It is your personal fitness trainer who needs to make sure you are progressing.
Motivation
A personal trainer is there to give you extra motivation and push you beyond your limits, so choose carefully and find the right person for the job. Although it often looks like your trainer is giving you orders what to do, it can be useful to share some personal information so he could have in mind what do you seek to get out of your training.
Remember, getting the body you want and living a healthy life won't happen overnight. It can be a long and slow process, but it's your trainer's job to ensure you succeed. Personal trainers are a valuable commodity and an essential tool for progression and even innovation – if the job is done correctly.