What is Hot Melt Adhesive?
These are thermoplastic glues which are squeezed out of a hot gun, and which are particularly tacky when hot, rapidly solidifying to form a bond. A range of hotmelt adhesives is available, and they can also be sprayed or dipped. Like all adhesives, they work to provide a bond when two different parts are joined together, with a lasting adhesive effect when at room temperature.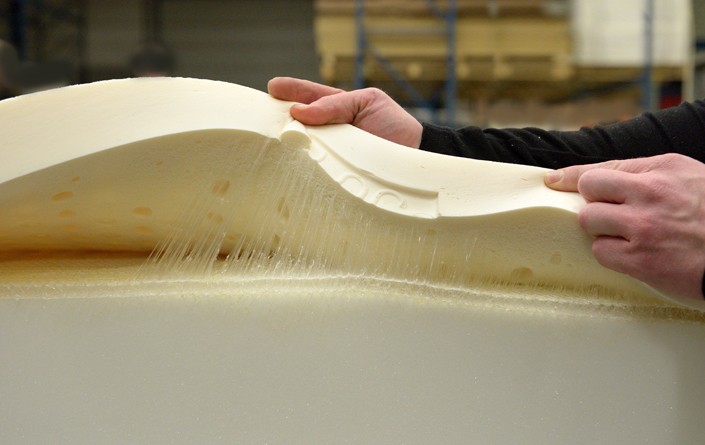 Why are they so useful?
The range of hotmelt adhesives on the market is particularly useful as they have a range of benefits over solvent glues. Their usage means that VOCs – or volatile organic compounds – are completely removed or at least lessened. They also have a very good shelf life and don't require special disposal.
However, there are disadvantages too, primarily that the strength of the glue bond becomes compromised at hot temperatures. This can be reduced by using additional reactive glues that are cured after drying, by the application of UV, silicones or moisture. Also, some HMAs aren't particularly resistant to weathering or chemicals, although this isn't a problem for many processes.
The finished glue usually is without colour, or has an amber or tan finish. Some versions will be sold with added pigment, depending on the manufacturing process that they are being produced for.
How are they used in Production?
HMAS are used very widely in manufacturing, including product assembly, bookbinding, carton heat sealing and box manufacture. There is a wide range in use, including Ethylene ethyl acrylate copolymers, Styrene-butadiene-styrene copolymers, Ethylene vinyl acetate copolymers and Styrene-isoprene-styrene copolymers, and each will have slightly different properties.
Different additives, such as plasticisers, waxes, resins and antioxidants are added to give the adhesive the full characteristics needed for its specific manufacturing process.
HMAs are widely available, cost effective, easy to use and employed across a variety of production methods – being used to make labels, stamps, disposable products, packaging, tape and textiles. They are also used where they can be applied instead of screws, stitching, staples, rivets, nails or clips.
The process used
The HMA production process is continuous, and uses a co-kneader to make a homogenous elastomer melt. Different rubbers are added at the plasticising stage and later on, oils, softeners and resins are added. Various stages of homogenising and kneading will be applied, depending on the HMA being produced.
The products are available from a range of specialist suppliers, and come in a variety of product types, according to production process need. Bulk orders tend to attract generous discounts and buyers will typically work with one supplier on a contract basis.