Air duct cleaner are responsible for removing dust and potentially harmful contaminants that may build up inside air ducts of your house's cooling or heating system.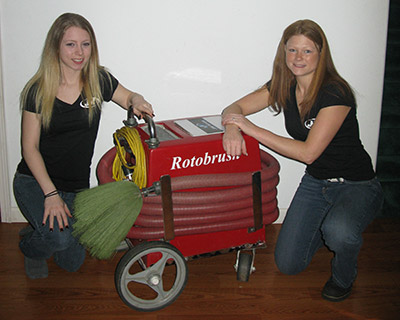 If you need air duct cleaning, you ought to seek the expert services of a professional air duct cleaning company with experience, knowledge and credibility to ensure that your house is cleaned properly and the air being circulated is uncontaminated. Read on to know how to hire the services of the best air duct cleaning company in United States of America. Other than researching about the past projects, background and portfolio of the duct cleaning companies, here's what you should do –
Check if the duct cleaning company has a good reputation with few or no customer complaints in your city and area.Call 703-276-0100 and get in touch with the Council of Better Business Bureaus (BBB) in the USA (or 514-905-3893inCanada)to inquire or to find a local location for BBB. You can also surf the BBB website to research on a business and find a BBB location close by.
Confirm if the air duct cleaning company holds insurance cover.Talk to the air duct cleaning providers about insurance and reimbursement costs if your house(or any property being served) is damaged during the process of duct cleaning.Find out if the air duct cleaning establishment is part of the NADCA (National Air Duct Cleaners Association). Organizations that are NADCAcertified are trained and compliant to properly evaluate, safely clean and restore the Heating, Ventilation& Air Conditioning systems (HVAC).You may visit the NADCA website (nadca.com) or contact NADCA at 856 380-6810 to determine whether an air duct cleaning firm has a good standing. Upon calling NADCA, you can ask them if your local area or state requires air duct cleaners to hold a professional license. This information may also be sought from another official working for the government.
Do not hire the services of any newly established company or a company that claims to be certified by the EPA(Environmental Protection Agency) as the agency does not endorse, certify or support air duct cleaning organizations.