Hawthorn grows throughout the world. It is widely regarded in Europe, Diet with this fruit can help prevent heart disease. It is very rich in vitamins A, K, C, and B. It contains an incredibly large amount of nutrients. Helps to get rid  of insomnia and Hawthorn tea is additionally helpful for dealing with anxiety. Rich in compounds like flavonoids, rutin, epicatechin, vitexin help to dilate blood vessels.
For Digestion, This fruit is very rich in fiber. That can improve your digestive system health. Helping with constipation, bloating and cramping.
Regular use of an infusion or decoction of this hawthorn has beneficial effects in humans body. hawthorn can increase blood flow to the heart muscle itself, it helps to provide the body with oxygen. Eating this fruit, you will notice the positive effects: Set the correct heart rate, there will be a significant increase in heart rate.  there is a major process improvement in coronary blood flow and cerebral circulation. Doctor's recommended People suffering from tachycardia.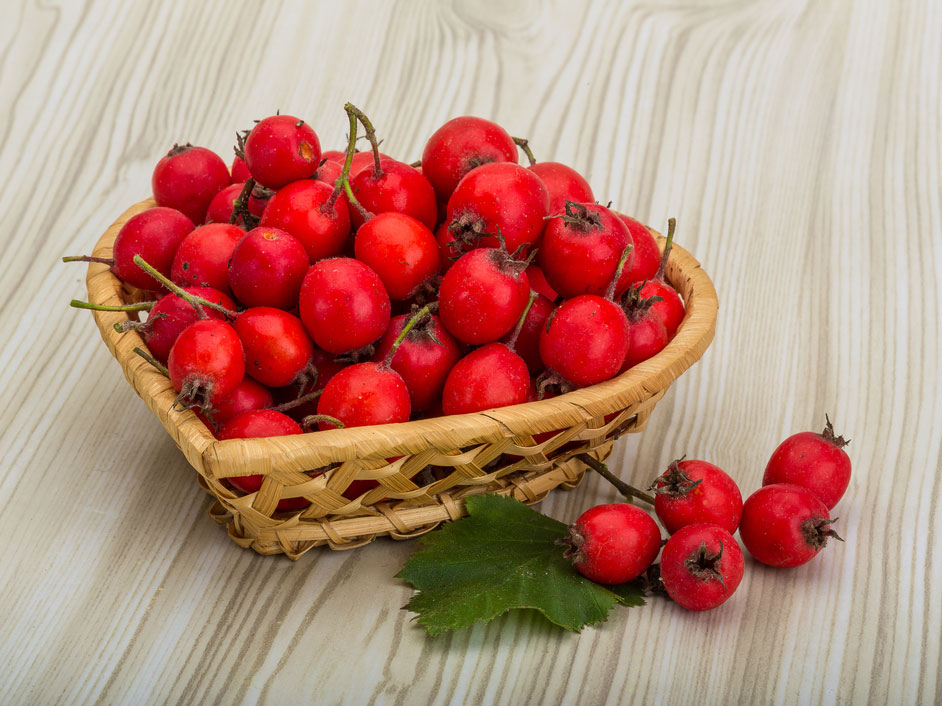 Hawthorn can fight against angina, that linked to lower blood flow to the heart. According to the study of Indian Journal of Traditional. Diet with hawthorn fruit helps to improve the blood flow. Also helps to get rid of water retention in your body.
The impact on vessels. Hawthorn acts as a barrier in the formation of atherosclerotic plaques. This is a good remedy for this problem. It can reduce the body BAD cholesterol levels, LDL and it can increase good cholesterol levels, and keep under control the level of cholesterol.
Hawthorn, it is able to prevent the formation of tumors, improve the ability of the immune system. Hawthorn berries have a fairly large list of useful elements. You can easily find an extensive range of vitamins, it includes different components, namely vitamins A, K, C, and E, and also rich in flavonoids, starch, fructose, This miracle berry is extremely significant and valuable for the whole organism, ursolic acid. This is an important component, unfortunately, rarely found in nature.
The plants have positive physiological effects on the autonomic nervous system, In addition, it is noted that the hawthorn – is an excellent tonic for the heart muscle. Use of hawthorn helps to improve your circulation of blood in the blood vessels of the heart, and   in the brain.