Let's face it; living in a city can be stressful There's work and traffic, not to mention riding transit, and not being able to see nature as much as we might want. For that reason, many rustic activities have become popular in cities. None of them are more popular than axe throwing. Axe throwing? You might wonder, but it's true. More and more urban professionals are flocking to axe throwing leagues for regular meet-ups, to improve their throw and compete against other axe throwing enthusiasts, or booking the league for a night to host their own axe throwing party. Read more to find out what you're missing.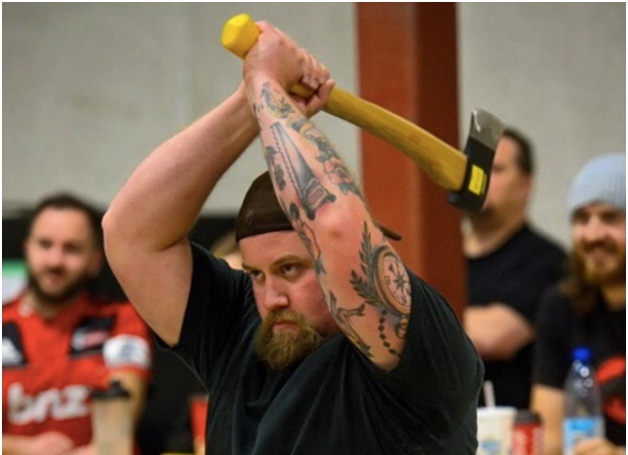 Axe throwing leagues, such as BATL, the Backyard Axe Throwing League, began in people's backyard, as the name suggests. These backyard leagues were a way for city dwellers to relax and unwind with their friends, have a few drinks, and keep in touch with their rustic roots. These backyard leagues became so popular that BATL now has nine locations throughout Canada; legitimate leagues where safety and fun can be optimized and people like yourself can book the league for a party, team building activities in Toronto with BATL, or join a league that meets regularly.
Axe throwing parties are great for any adult occasion. Children aren't allowed at axe throwing leagues, for obvious reasons, and this also means that drinking alcohol is allowed, provided that it is not in glass bottles, because glass is a safety hazard. You see, axe throwing leagues are all about safety and fun, two things that go hand in hand, and will optimize your experience at an axe throwing league. Another thing about axe throwing leagues is that they pride themselves on being welcoming and inclusive. Axe throwing is a great sport for people without optimal aerobic strength; almost anyone can do it.
Of course, axe throwing didn't begin recently. It's just about as old as the axe itself. Some people suggest that this is part of the appeal of axe throwing; it's a way to get back in touch with our ancient roots. Whether it's getting in touch with your roots, developing a new skill, having fun with friends, or looking to meet new friends, axe throwing leagues and parties are the perfect activity. And the best axe throwing leagues always have your safety, happiness, and inclusion in mind. Don't hesitate, book yourself an axe throwing party today!