With the daily schedule filled to the brim, everyone enjoys a little free time, unless, of course, they find themselves with nothing to do. That's why it's great to have a hobby or two. Why not make your spare time more interesting by taking up one of these great hobbies this year?
Do you enjoy making things? Handicraft is relaxing and the end result is often useful. Knitting, crocheting, felting, loom-weaving, and sewing are only a few examples. Instructions are easy to find online or at craft store, and classes are often quite affordable if not free.
Do you consider yourself an artist? Artwork is both satisfying and beautiful. Consider sketching, painting, sculpting, or taking up pottery. The list of options is extensive, and instructions can be found both online, in books, and in classrooms.
Card games are endlessly entertaining, and you have a myriad of options. If you're alone, check out the dozens of variations of Solitaire with real cards or online. Friends will enjoy playing multiplayer games such as Speed, Cheat, War, and Whist.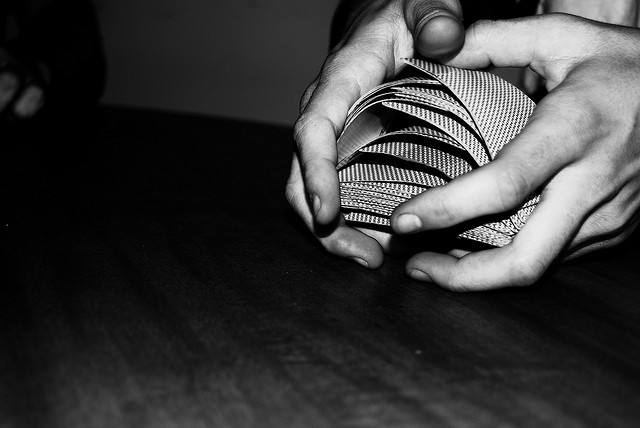 Deep thinkers generally enjoy logic games, such as chess. Crossword puzzles, Sudoku, and Minesweeper are only a few of the many brain-busting games available.
Preserve your memories and family history. Put together a scrapbook, construct a family tree, or create a photo album. This is a great hobby to pursue alone, with family members, or with a group of friends.
Work with wood. Wood carving and carpentry can take some practice, but both are great skills to know. Many books and websites will teach you woodworking, but you can also search for classes, such as those offered at Chicago Woodworking.
Learn a foreign language. Not only is it an interesting and amusing way to pass your time, it can also come in handy. There are plenty of resources both online and off for learning a foreign language.
Learn to play an instrument. Piano, guitar, and band instruments are popular choices, but your options are pretty much endless. You can easily find instructions or online classes for many instruments online, but you can also purchase physical lesson books or hire a tutor.
If you're the adventurous sort, consider more thrilling pursuits. Find a decent flight school, such as Aviation Triad in North Carolina, to pursue flight training.  Dirt biking and four-wheeling are other high-speed activities for thrill-seekers.
Do you live near a beach or pool for water fun? Water lovers will enjoy activities such as snorkeling and swimming. Surfing, water skiing, and parasailing will appeal to the more daring water-lovers.
If you're the nature type, consider fishing, camping, or hiking. Even more exhilarating would be mountain climbing, bushwhacking, or spelunking.
Many hobbies are not only entertaining, but broadening and rewarding as well. With a plethora of them at hand, you'll reap endless benefits and boredom will be a thing of the past.