Why need Disability Transportation Services for Seniors?
The demand for disability transportation options for senior citizens is continuously increasing. No doubt the senior citizens highly require efficient, reliable and punctual public transportation services, with the help of which they can move from one place to another with due convenience and facility. Majority of the senior citizens face mobility issues but fortunately a wide range of disability supported transportation services are designed exclusively for the senior citizens so that they can have extremely feasible mobility options without being dependent on others. These services are developed and offered by professionally equipped companies working with wide network of resources and infrastructure. Today various types of senior citizen transportation services are being functional with enormous relatable and flexible options.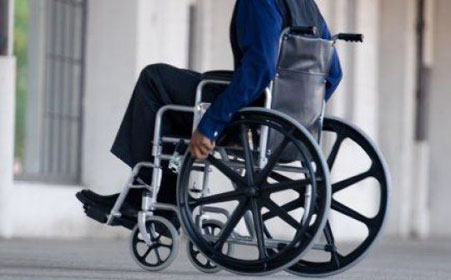 Various Types of Disabled Transport Options for Seniors
One can find different types of disabled transport services for the senior citizens. In the very first manner, there are door to door transportation services that are designed for the disabled senior citizens having severe mobility issues. The door to door services basically require the customers to book an advance reservation for having pickup and drop off services.
Second type of transportation services are the fixed route or the pre-scheduled disabled transportation services. These services are basically pre-scheduled or pre-planned services. These services are allows the disabled senior citizens to travel within the pre-scheduled route. The pre-scheduled or fixed route transportation services for disabled citizens do not require any sort of prior booking and reservation.
Thirdly, there are some ride or route sharing programs. These programs are actually designed when more than one elderly or senior citizen require moving to a same destination. In many cases, physically disabled senior citizens move in groups for medical checkups, yoga sessions or other places. These three are the major types of services available for disabled transport for seniors. The companies offer numerous packages and similar programs for the disabled transportation of the physical handicapped senior citizens.
Advantages of Disabled Transport Services for Seniors
The transportation companies especially design disability travel programs for the senior citizens of the society. There are many advantages of these disability programs that are initiated for senior citizens. Following are some of the main benefits that are being offered by these professionally equipped transportation programs.
Affordable rates: The disability transportation programs targeted for the senior citizens are exclusively designed in highly affordable rates. The rates are kept reasonable in order to exhibit a gesture of respect for the elderly citizens.
Convenient mobility options: The transportation options for disabled senior citizens offer them with extremely mobility options. They can move from one area to another without being dependent on others.
Flexibility: The senior citizens always want to have flexible transportation options juts according to their demands. The transportation services for disabled senior citizens are offered in different flexible programs that can easily be selected as per the requirements of the customer.
Author's Bio:
Kim is an experienced member of disabled transit services. She incorporates her expertise and practical exposure in her transportation and logistic journals. For exploring more about Ontario accessible transportation, you can refer her comprehensive articles and journals.