Immigration rules and regulations can be tricky enough at the best of times but when the rules have been changed, it is understandable that many people do not know what they need to do to be classed as being legally allowed to live and work in the United Kingdom. This isn't just the case for people who are looking to come to the United Kingdom in the near future, it applies to people who are currently living and working in the United Kingdom.
The changes to these rules, which came into effect in April of 2016, has left some people facing up to the fact that they may be asked to leave the United Kingdom, even though they have been here for many years. There is also the fact that many people may find that their families are separated, with some members being allowed to stay in the country while other family members are asked to leave. This creates further problems and there is no doubt that these new changes are leaving many people in doubt as to what the future holds for them.
Hiring a Specialist Immigration Solicitor Makes Sense
This is why it can be of benefit to call on the services of a qualified immigration solicitor. The guidance and advice of a specialist will provide people with the support that they need and will also offer people the most up to date information regarding their situation. While the internet has been of considerable benefit when it comes to information, there are often some key problems associated with internet based information.
How can you be sure that the information is actually correct?
How can you be sure that the information is up to date?
How can you be sure that the information is relevant to your circumstances?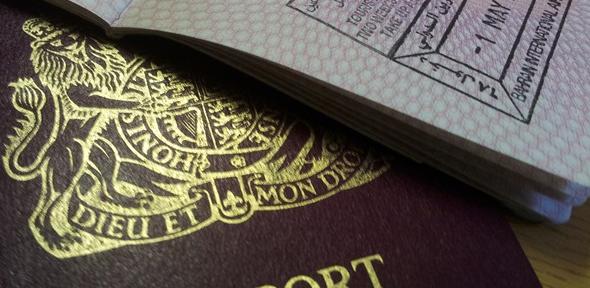 These are three questions that people should ask themselves before they make a decision or start taking a course of action with respect to UK immigration laws. Anyone can create a website so how do you know that the website you are reading can be trusted? It may also be that the website you are reading is providing you with information which was correct, but which is no longer the case. There is also the fact that the information may be true and up to date but it isn't related to your situation.
This is why speaking with a professional who can find out about your circumstances and provide you with tailored information and instructions is the most sensible approach when it comes to dealing with changes to UK immigration laws.
Choose a Skilled and Specialist Solicitor
This is why calling on the services of a skilled solicitor who has experience and expertise in your chosen area is of benefit. They will know what the latest rule changes are because it is part of their job. If you want to be sure that you receive the best information, call on someone who is obliged to know the rules and regulations as part of their everyday practice.
A lawyer who didn't keep up to date with rule changes and regulations will soon find that they are not much use in a court of law or in providing advice to clients, which means that they soon be out of a job. This is why there is a lot of sense in calling on the services of a skilled solicitor, because it is in their interests to remain fully up to date with all of the rules and regulations surrounding immigration.
It is also vital that people don't just assume that because they have been in the UK for a number of years that they will be alright in the future. These rules changes change the basic fundamental of the regulations for many people, so people should be proactive in examining these rules and determining if it changes what they do or what they need to do.
Sadly, there have been stories of people ending up in trouble with immigration authorities because the rules changed and people didn't take notice of these rules. Ignorance of the regulations is never a defence and this can lead to difficult, traumatic and even expensive moves to try and rectify the problems.
Andrew Reilly is a freelance writer with a focus on news stories and consumer interest articles. He has been writing professionally for 9 years but has been writing for as long as he can care to remember. When Andrew isn't sat behind a laptop or researching a story, he will be found watching a gig or a game of football.