Nails have been an important part of construction from many years and cannot be replaced. Whether it is about home improvement or any other masonry construction, for every work, there are different nails to be used. Here you will be informed about the common types of nails used by the people.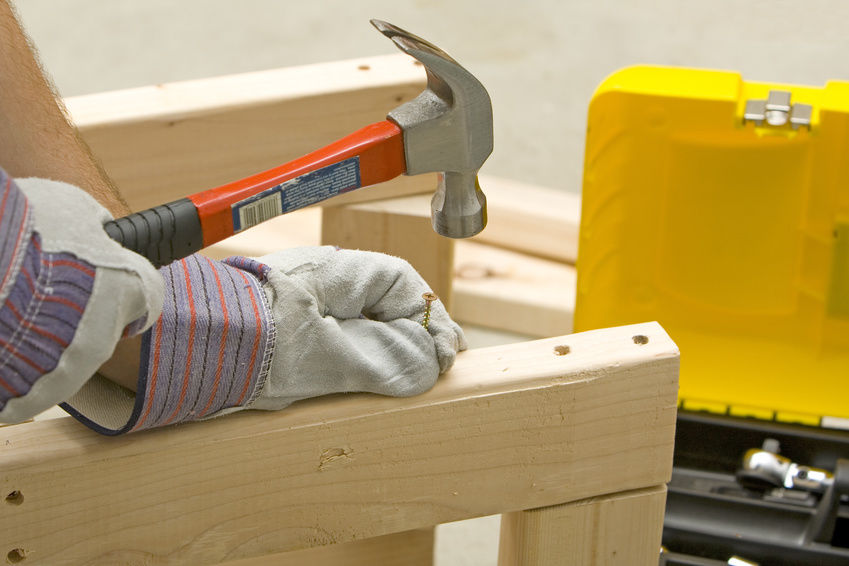 Round head nail: From the name itself, you can identify these nails. They have round head and basically used to join wood elements. They are easily hammered because of rounded head. People mostly keep these nails in their home to fix any wooden project. These nails are made up of up stainless steel, which doesn't get rusted even exposed to moisture.
Finish nails: These nails are similar to the round head nails but have a smaller head, which gets hammered in the surface due to which surface remains neat and smooth. There is no risk of splitting and hurting afterward as they are hardly noticed. Finish nails are also manufactured from stainless steel in order to keep the wooden project strong for years without losing its grip. These are also made from copper and are often termed as copper nails in the market.
Oval head nails: Oval heads nails are similar to finish nails; the only difference is the oval head which reduces the possibility of the splitting of wood. These nails are also fitted with the wood, which offers smooth surface. The length of the nails differs as per the uses.
Annular ring shanks nails: Projects, which require perfect grip, this type of nail is the best. Annular ring shank nails offer better grip through its ring structure on its shank. These would look like round head nails but can be differentiated through its ring structure.
Cap nails: These nails are simple nails with a full ring on its shank and consist of the plastic cap. Such nails are mostly used for home improvements. Rings created on the shank makes the nail much efficient in the grip than other finish nails.
Masonry nails: Where masonry work is performed, people use particularly masonry nails, which are larger and heavier than above-mentioned nails. These do not contain any ring on its shank rather remain smooth throughout. Masonry nails are used to fix wood to brick and other construction works. These are more capable of bearing heavy loads, therefore manufactured with hardened steel.
Corrugated fastener: People use this type of fastener for fixing week joints of wooden projects. They offer much better fixing of the joints, which improves the life of the wooden project. These are hammered on the joint of two wooden surfaces.
Almost all above-mentioned nails are commonly used nails. Now, you are well known about the functionality of the nails so try to buy nails as per their use. There are other more types of nails available in the market, which is required for special work. These days people don't have to run to the fastening shops to search nails, they can simply go to the online nail websites and get their types of nails directly to their homes.