It may be considered the Golden State, but for anyone living from paycheck to paycheck in California, it's anything but. High mortgage rates, consumer debts, and an unemployment rate above the national average combine to create a financially unstable environment, which many Californians struggle with as they're still rebounding from the housing crisis. These volatile conditions can make it difficult to properly prepare for costly emergencies. When most (or all) of your income is going towards your basic needs, how can you put aside savings that could cover surprise – yet unavoidable – home renovations, car repairs, or medical bills?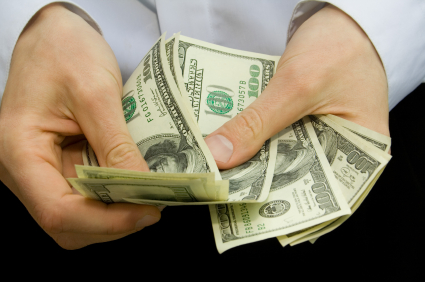 Just because you don't have a nest egg set aside doesn't mean you won't have to deal with a broken water heater needing immediate maintenance or a failed brake line that needs mending. But just because you aren't prepared for these or other financial responsibilities doesn't mean you have to choose between paying for these bills and meeting your basic needs. There are small dollar loans available that can help you bridge the gap between your paycheck and these one-time obligations.
Unfortunately, the average payday loan isn't a viable financial resource. With smaller loan limits, these financial products don't offer the support that many Californians need, and their short terms make it difficult to repay on time. Luckily, for those with limited finances, there is a better alternative: the installment loan. This financial product has a higher maximum amount and a longer repayment schedule, which means it can help you pay for larger expenses without trapping you in a restrictive repayment plan.
Each state will afford different limits and terms, as local governments regulate the size, rates, and conditions of legal loans. In California, lenders like MoneyKey are working to get their licensing in order to abide by these laws. Once they do, they'll be able to provide a minimum loan amount of $2,500 and a repayment plan scheduled over several payments over 18-24 months. To learn when these installment loans will become available, check out Moneykey.com/california-installment-loans-online.php. By reviewing the details of this particular financial product, you can determine if it's the right solution for you.
Applying for loans can be simple if you stick with direct online lenders, but don't mistake simplicity for quality. Even direct online lenders that offer installment loans need to be fully researched before you fill out an application. Make sure the company in question is a state licensed lender and investigate the terms and conditions of their products. An informed representative should be available to answer any of your questions should the information need clarification.
By doing your due diligence in finding a lender you can trust to provide responsible lending opportunities, you can find an installment loan that fits within your financial capabilities. With a financial product that's within your means to repay on time, you won't have to worry about taking out this simple installment loan to help make ends meet – which means you pay for those unexpected home renovations, car repairs, and medical bills with confidence.