It could be that you have been had a tough and challenging week and is looking for ways and means to de-stress yourself and spend some quality time with your family. Visiting out is indeed a good option either along or with children and the family. This not only helps the person to get refreshed and to escape from his busy schedule, but also the entire family to bond together and to be re-energized as well.
Knowing the Different Events
Mumbai is a mega city that has successfully drawn people from all ages and walks of life. There are numerous events that take place in this city almost each and every day to provide respite, entertainment and immense satisfaction to those who are eager to get value worth their investment. To get refreshed, there is no need for the person to go out of the city. He can simply check out the featured events that take place from time to time and accordingly select the one which is best for him and for meets the other members of the family.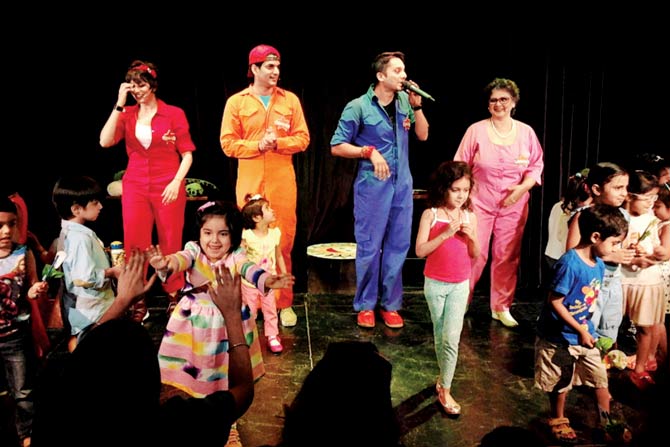 Chikaraks – Musical Concert Exclusively for your Kids
If you are wanting your kids to enjoy their day and be thoroughly entertained, then take them to Chikaraks, where you little ones can dance and sing with them, while the whole family is taken for a magical hour long fun filled journey of discovery, to learn and develop.
The Chikaraks are considered to be an energetic music and performer group who have been trying to develop meaningful entertainment targeting pre-schoolers. Some of the band members are Pratichee Mohapatra, who is a global performer having magical voice and Chin2 Bhosle, who is Asha Bhosle's grandson, as well as Band of Boys' member.
Venue: Canvas Laugh Club
Address: Palladium, 462 – Senapati Bapat Marg, Lower Parel, Mumbai – 400013, Maharashtra.
Dates: 7th May 2016 (Saturday)
Time: 2 PM
Tickets per person: 750 rupees
It is the perfect place to be with the kids and watch happiness on their face.
Mumbai Midnight Cycling Coastal Route
Does cycling fascinate you? If yes, then you should participate and explore Mumbai's beautiful coastal route. It is from Mumbai that the ride would start and finish at Bandra Bandstand, with the total distance covered being 35 kms. It is sure to provide you with a unique experience, along with halts at several points such as the Marine Drive, Bandstand, Shivaji Park, etc.
Venue: Mad Over Donuts (MOD)
Address: 23B, Cusrow Baug, Colaba Causeway, Mumbai – 400039, Maharashtra.
Dates: 7th May 2016 (Saturday)
Time: 11.30 PM
Tickets per person: 999 rupees
Yellow Claw
This musical event is being presented by Lucid and Team Innovation.
Venue: Yet to be decided.
Dates: 8th May 2016 (Sunday)
Time: 5.00 PM
Tickets per person: Rs. 1250
Shameless is Good
This is actually a talk show held for 90 minutes directed by Reety Wadhwa, the TEDx Speaker Coach.
Venue: Hotel Rangshard
Address: Near Lilavati Hospital, K.C. Marg, Bandra West, Mumbai – 400050, Maharashtra.
Dates: 15th May 2016 (Saturday)
Time: 10.30 AM
Tickets per person: 500 rupees onwards
Check these events in Mumbai today and enjoy your day!