Are you someone who cannot stay home during weekends? And, is motorbiking your passion?
Well! Then you must have a look at some of the best road routes for biking that our beautiful country has to offer and surely plan a trip to each of these places at least once in your lifetime. And, if you are planning an all India road trip, you definitely must cover all of these.
1. Manali to Leh Highway – The Treacherous Route to Beauty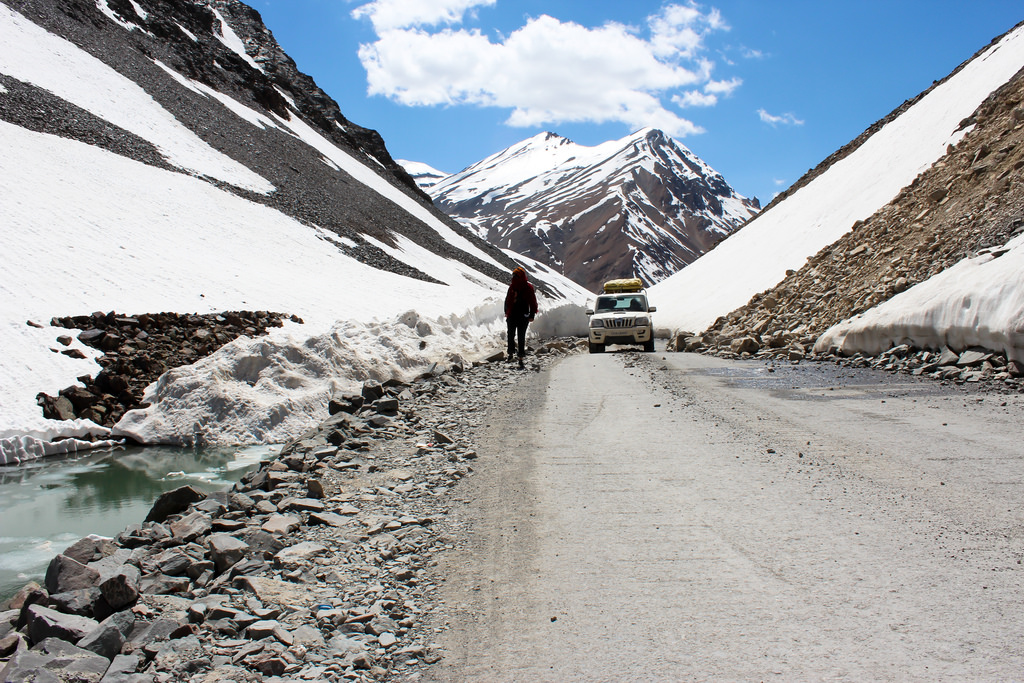 Though full of dangers and not a very easy ride, this road trip from Manali to Leh is one of its kind and definitely not something that you would like missing. The beauty of road trip from Manali to Leh calls the biker in you for a cruise along its rugged terrains. Spanning a distance of 479 km that runs almost 3000-4000m above sea level, this road trip is a 2-3 days' affairs, of course with a stopover or two along the way to rest and acclimatize with the high altitudes and the rough weather.
Travel Route: Manali > Rohtang Pass > Keylong > Jispa > Baralacha La (Pass) > Bharatpur > Sarchu > Nakee La > LachuLung La > Pang > Tanglang La > Upshi > Karu > Leh
Best time to go: June–September
Approx. Distance: 490 km
Avg. Riding time: 2-3 days
Pit Stops: Khoksar is among the favourite stopovers for its sumptuous dhaba food that offers a quality that is perhaps the best that you will get on this entire stretch. Another popular night-stop can be the Himalayan town of Keylong, or if you can travel another 25 km, you may also try your luck at the fairy-tale hamlet of Gemur or Jispa.
2. Guwahati to Tawang – The Gateway to Tibet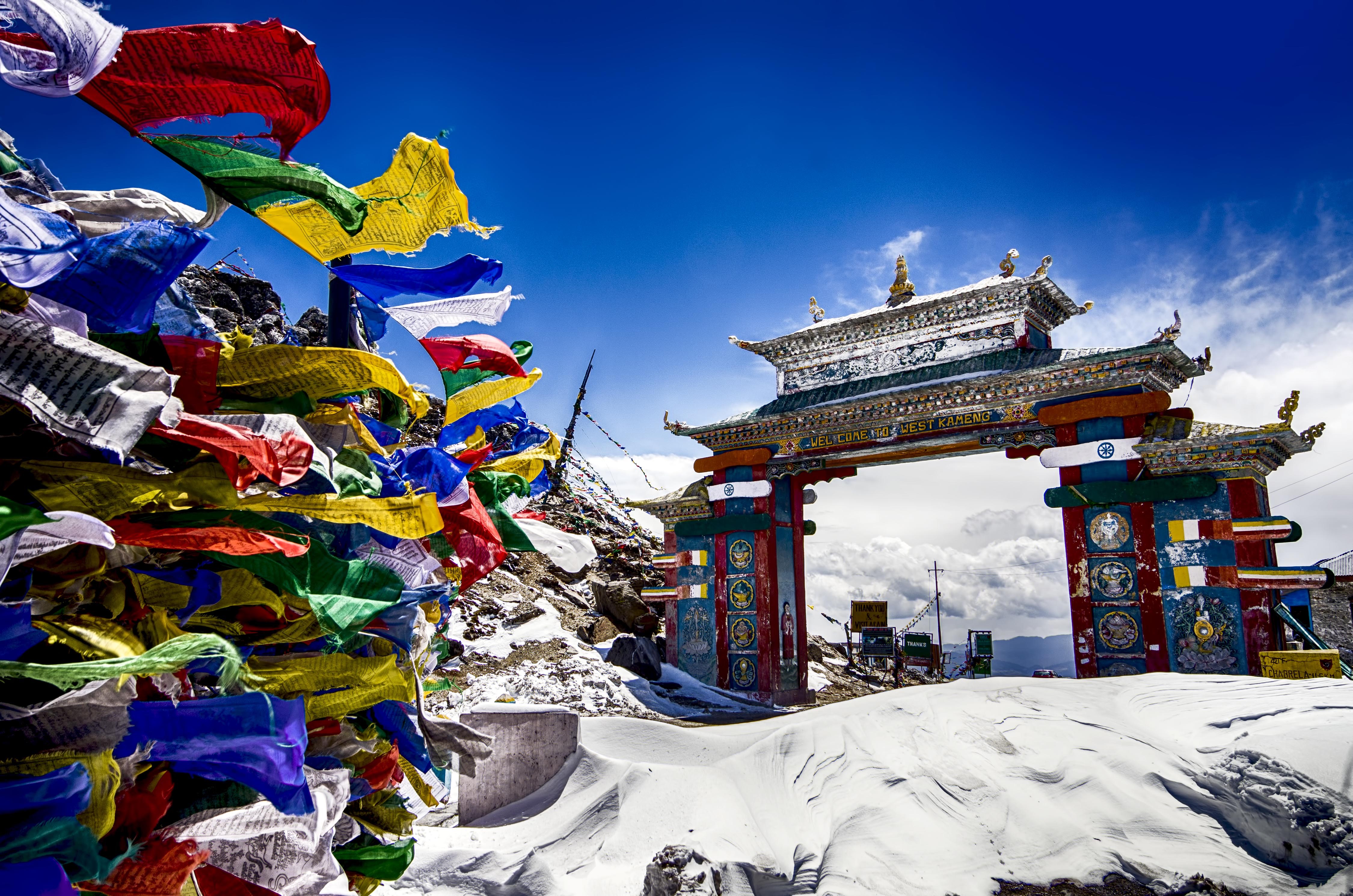 If you are planning on a memorable and enjoyable road trip experience that would remain with you for a lifetime, the Guwahati to Tawang route is among trips that you can't omit from your itinerary. A challenging bike ride that takes you across one of the most spellbindingly beautiful terrains, this road trip is an easy pull-off, despite the stretches of rough rides.
Travel Route: Guwahati > Tezpur > Bomdilla > Tawang
Best time to go: March–October
Approx. Distance: 521 km
Avg. Riding time: 10 hours
Pit Stops: Stopover at Dirang, an attractive little hill town, or Tezpur, considered to be the cultural capital of Assam are good options, especially for those who love capturing nature behind the lens.
3. Mumbai to Goa – The Father of all Road Trips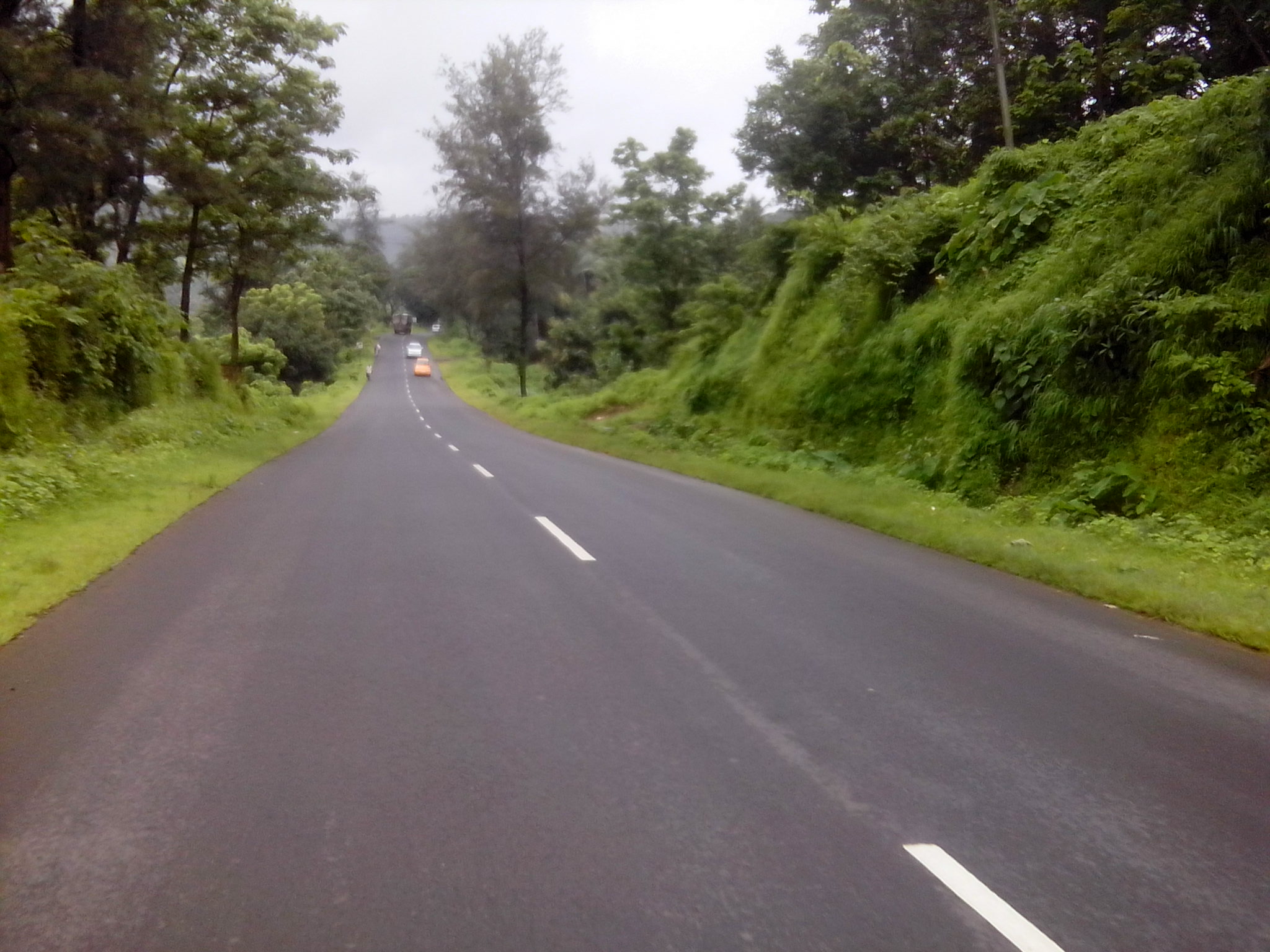 Aptly called the 'Father of Indian road trips', the bike ride from Mumbai to Goa is indeed one of the most exciting and smooth road trip experiences. Give an early start from Mumbai, and you will find yourself in Goa before the party lights are switched on! The road route that runs along the NH 17 offers several food joints that offer sumptuous local delicacies to keep your stomach and taste buds satiated.
Travel route: Mumbai > Ratnagiri > Goa
Best time to go: September–March
Approx. Distance: 604 kilometres
Avg. Riding Time: 10 hours
Pit Stops: You can make your first stop 238 km from Mumbai at Chiplun, where you can spend some quality time visiting the renowned Parshuram Temple that offers a unique mix of Hindu and Muslim styles of architecture.
4. Chennai to Puducherry – Perfect Solo Trip Route!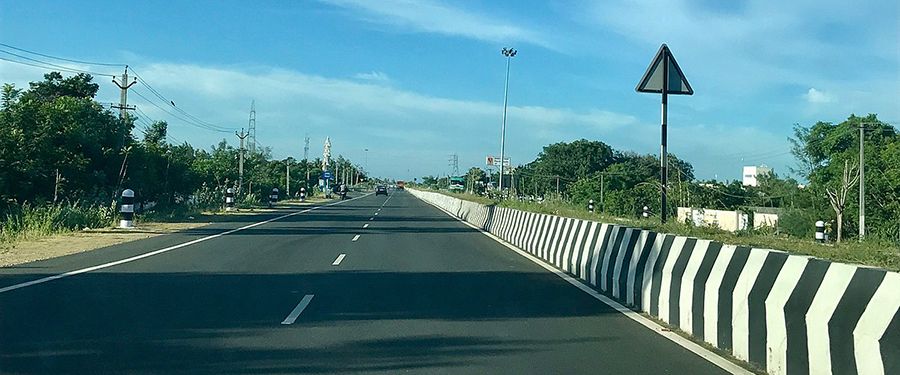 Tamil Nadu is among the states with best roads in India, and East Coast Road is no exception. The route from Chennai to Puducherry offers one of the best and most beautiful stretches apt for a cruiser motorbike. And, if you plan on taking a solo bike trip across India, few roads can beat this one in terms of road conditions and safety. What's more, this route that stretches along the Bay of Bengal on one side, offers some spectacular moments and captures for you!
Travel Route: Chennai-Pondicherry East Coast Road
Best time to go: October–February
Approx. Distance: 600 km
Avg. Riding Time: 10 hours
Pit Stops: An ideal pit stop for this route is the city of Tiruchirappalli, that is renowned for its sculpted temples and structure reminiscence of the Chola times.
5. Ahmedabad to Kutch – The Trip to the Land of White Sands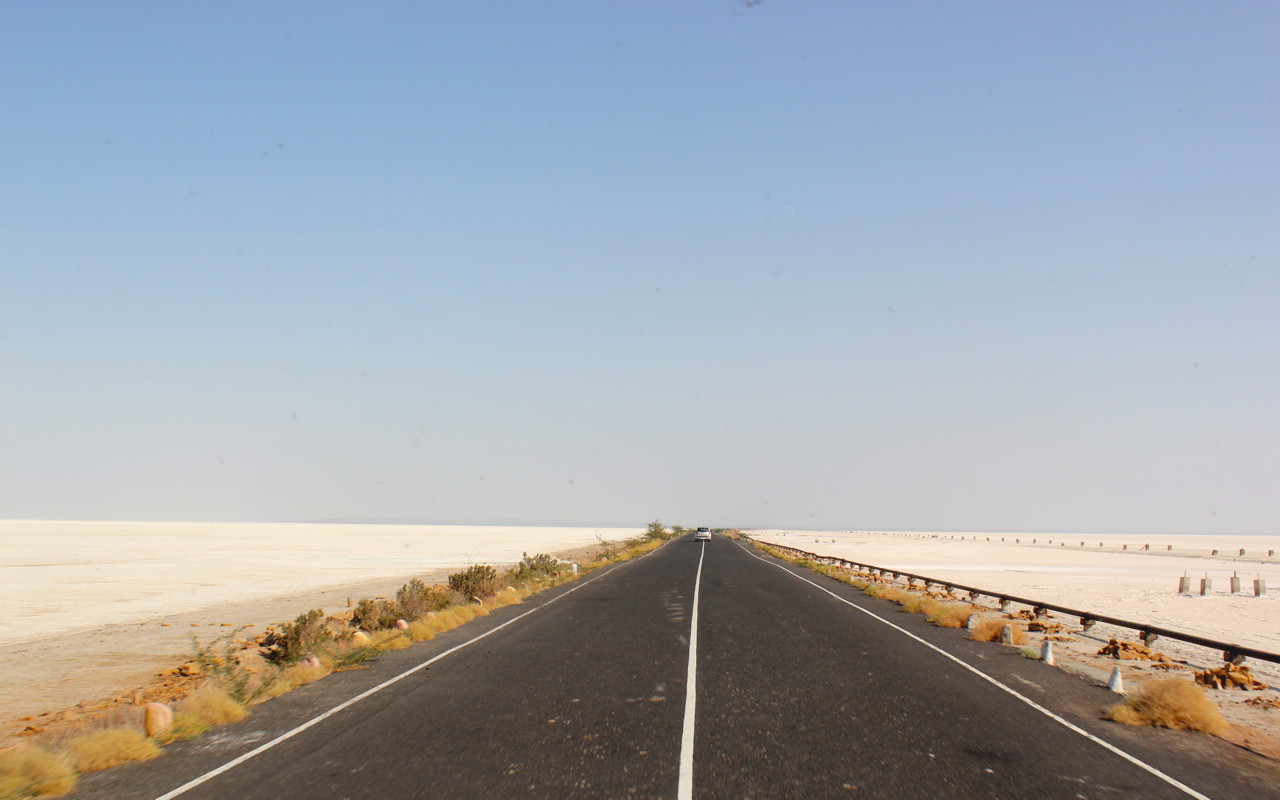 If you live on the West side of India, Ahmedabad to Kutch is a road trip that you wouldn't want to forgo. Catch this trip over a short weekend that takes you across a 400-km stretch flanked by numerous small handicraft villages on the way. While some parts of this route are quite untamed, the bike riding experience can be an enriching one. Once at Kutch, enjoy the brilliance of the white sand desert interspersed with colourful, small handicraft hamlets of Hodko, Nirona and Nakhtarana that bespeak of the simple lifestyle and rich cultural heritage of the region. Soak up the cultural heritage of Kutch with this road trip.
Travel Route: Ahmedabad > Dholavira > Bhuj > Morvi > Little Rann Of Kutch
Best time to go: October–March
Approx. Distance: 407 km
Avg. Riding Time: 6 hours 30 minutes
Pit Stops: The first stop (and an ideal one!) is Dhrangadhra, known for its splendid temples and mosques. Another stop that you can make on your way to Kutch is at Dholavira, the only city of Harappan Indus Civilization situated within India and enjoy the archaeological site there.
6. Delhi to Agra to Jaipur – Across the Historic Golden Triangle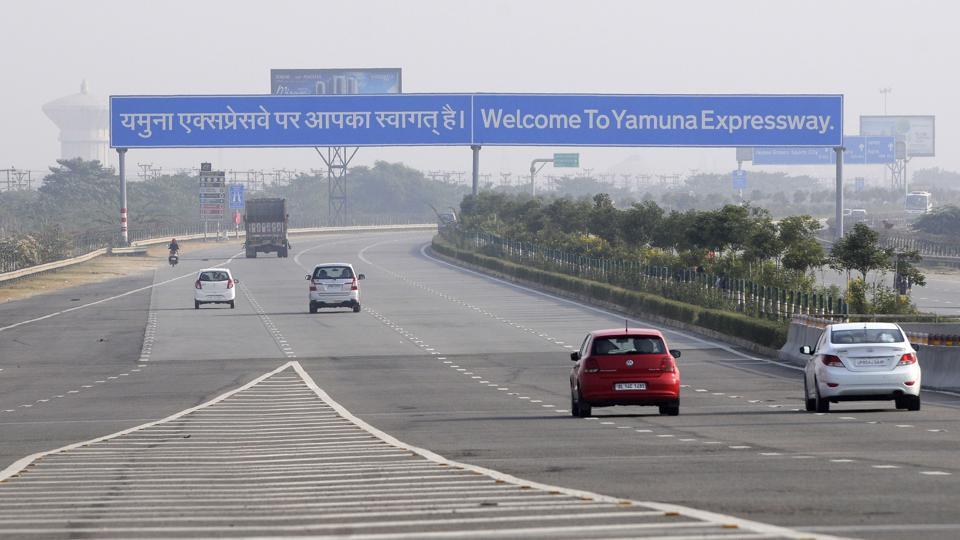 Last, but not the least, is the road route that covers the historic golden triangle of Delhi-Agra-Jaipur. Considered as one of the best road trips from Delhi, this trip across three historic cities is worth a while. Starting your journey from Delhi, you can take the Yamuna Expressway to reach Agra. This ride from Delhi to Agra is also special as it takes you across one of the finest roads in India – Yamuna Expressway – a 165 km stretch. From Agra, you can continue your journey to the Pink City crossing the towns of Fatehpur Sikri and Bharatpur. While at Jaipur, don't forget to spend an evening at the village-themed park – Chokhi Dhani!
Travel Route: Delhi > Agra > Fatehpur Sikri > Bharatpur > Jaipur
Best time to go: August–March
Approx. Distance: 800 km
Avg. Riding Time: 12 hours
Pit Stops: You could try stopping at Fatehpur Sikri and spend some time visiting the fort and Bulund Darwaza. From there, you can proceed with your journey and make a pit stop at Keoladeo National Park in Bharatpur.
Road Trip Checklist
While many road trip blogs from India cover the critical aspects of such road trips that you can do on your bike, it is essential to make sure of these basic things before your start and even while on the trip.
So, here is a quick road checklist to get you started:
Get your motorbike ready for the trip – inspection and maintenance of all parts will ensure that it is trip-ready.

Start engaging in activities that build up your stamina at least a couple of months before the trip.

Rest well before the trip so that you are ready for the long bike ride.

Don't forget to carry some essentials like a first-aid kit, protective riding gears, chargers and power banks, and comfortable and light clothes
So, what are you waiting for? Get your backpacks ready and get charging for that ultimate road trip on a bike across India.