Music is one of the most sought out mediums to relieve stress and mental fatigue. When you are talking about music, we cannot leave behindNigeria.
Adding a Traditional Touch to Nigerian Music
Nigeriais well known for its ethnic groups, so it does not come as a surprise to know that many of their traditional folk songs have their origin from these ethnic groups. Each of their traditional songs is unique and distinctive, and has their own instruments, technique and language.
The three major tribes ofNigeriainclude:
The musical instrument played mostly by Hausa tribe people is the one stringed goje. Other instruments that can be seen to create wonderful traditional music or folk songs include the talking drum ,the tambura drum and the Kakaki which is an elongated state trumpet used when Hausa rose to military power.
The traditional Hausa music is generally played to celebrate important occasions such as marriage and births.
The Igbo tribe prefers to use a variety of folk instrument to play their traditional folk songs. Their most popular instruments include the obo, xylophone, flutes, lutes, udus, slit drums and the lyres. If you like Nigerian music, then you might have even heard some of their popular folk songs in remixes or different foreign styles.
The Yoruba generally have their own religions and are considered to be spiritual in nature. So, definitely their music too would be spiritual. These days you might come across many modern Nigerian musicians making use of Yoruba music to create beautiful compositions. Their famous musical instrument is the dundun hourglass tension drums.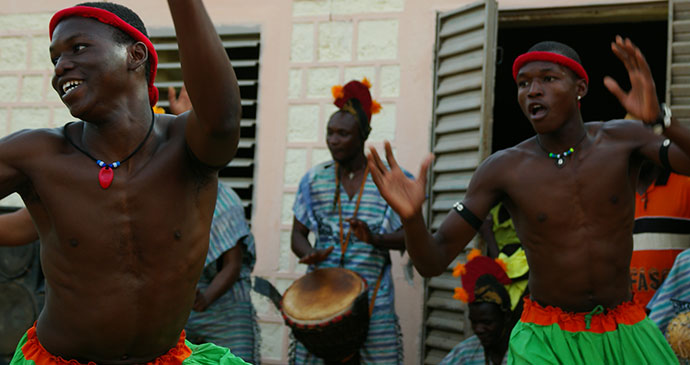 Different Forms of Nigerian Music
If you love dancing to the tunes of Flavour, the popular Nigerian music album, then you can download flavour music video online and listen to your heart's content.
Nigerian music has different music forms such as:
Juju – This is a style of Nigerian music that incorporates more of Yoruba music. Afro juju is a modernized version and consists of a mixture of Afro beat and juju music
Apala – This style of music again has been derived by the Yoruba tribe and makes use of instruments such as thumb pianos, rattle and a bell along with two or three talking drums
Afro beat, Reggae and Hip Hop – These music forms came into being into the late 70's, 80's and 90's. These included mix and match of both modern and traditional music.
Famous Nigerian Musicians
Are you searching for some good Nigerian music? If yes, then you will definitely not be disappointed asNigeriahas given us some great aspiring musicians who have bought name and glory to their country.
Famous women musicians include Asa, Nneka Egbuna and Sade Adu. If you love hip hop, reggae then you must definitely listen to TuFace P – Square, Wale, Seal, Chamillionaire, Tempah and how can we forget D'Banj.
If you have not yet listened to D'Banj, then you have definitely missed out on some terrific Nigerian music. D'Banj shot to fame in 2005 and is famously known for his hit single "Tongolo" and "Oliver Twist".
Conclusion
TheNigeriamusic is considered to be one of the most dynamic consisting of a mixture of folk and instrumental tunes. You are definitely going to get addicted to the different vibes from their music.