Are you looking for hiring a lawyer? It is important to understand the kind of lawyer you need. If you wish your lawyer to represent your criminal case, then it is important to choose one with a lot of experience in this field.
An experienced lawyer will study the complexity of the case. He must be capable of handling a lot of things including filing papers, working on various trials, and advising lawyers. Hiring only specialists is a good idea. General lawyers may not be able to handle the case effectively. An experienced criminal or divorce lawyer will help you get the gist of the case in a better way.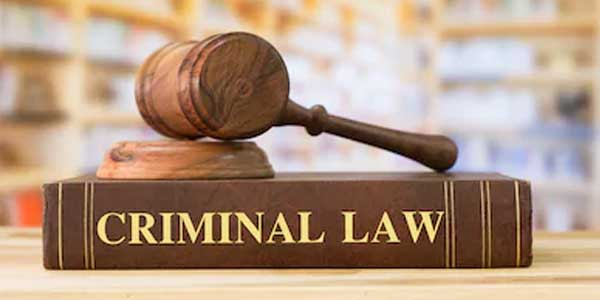 Estate matters or non-criminal cases are usually handled by civil lawyers. When a case has been filed for a crime against you, it is important to get connected with an expert lawyer for a legal issue.
Here are certain important points related to Criminal Law in India:
Criminal Cases in India are Categorized into the Following Two Categories:
1. Cognizable offense
2. Non-cognizable offense
The first one is for serious cases. People can be arrested at any time even without a warrant. Hiring an experienced lawyer will help you in this regard. The criminal defense lawyer can easily explain everything related to the process. He will also help you to apply for an anticipatory bail when the offense is cognizable.
The second category is a bailable offense. The police cannot arrest you without a warrant. They must do a detailed investigation before arresting. The crimes under this category include:
– Defamation
– Public nuisances
– Mischief
– Hurt
– Cheating
– Assault
– Others
Here are some tips to help you choose the best criminal lawyer:
Pro-Bono Case
Criminal defense lawyers in cities are expensive. In case, you cannot afford bills, you can ask if the lawyer takes cases pro-bono. Most unique and special cases can be considered for pro-bono projects.
Experience
The lawyer you choose should hold ample experience in their niche. Remember that the criminal law is vast. The best criminal lawyers in India you choose should hold ample experience in specialized areas. This is crucial for quoting judgments in similar cases.
A Full Fledged Team
It is not easy for a single individual to handle a criminal case. There are a number of aspects to work on. For instance, a criminal case will require many members to work on such as junior lawyers, paralegal personnel, administrative staff, etc. Hence, a lawyer should come with a fully-fleshed experienced team.
Look for References
You should ask your friends and acquaintances for references. They are the best people to give you information about a lawyer.
Negotiation is a Must
You must look for a lawyer who can negotiate well. It is not wise to approach aggressively always. So hire a lawyer who can provide you with options. He should be able to guide you on plea bargains, judgment, and much more. Making informed choices is crucial as each choice you make will affect your case.
Capability to Represent You
Last but not least, you should choose a lawyer who is capable of representing you efficiently in the courtroom. You should understand that courtroom cases are quite expensive. A good choice can make your life. So make sure you opt for a lawyer with years of experience in representing clients and cases similar to yours in the court.
To Sum Up
Fighting criminal cases is a complex process. You need to not easy and cannot be done alone. You will require a passionate, experienced, and knowledgeable attorney who can support, guide, and help you win your case. So, always choose the right lawyer to fight your case, not to regret later.