IT industry has grown rapidly over the last few years and almost all of the traditional companies are beginning to resemble tech companies. Therefore, a very large amount of career seekers taking IT training to build their career in this growing sector and avail best jobs in the market. IT technology used for personal and business needs. It has increased its value in many of the most important aspects of modern society, like education, communication, business, and scientific progress. Technology demonstrates the fastest rising and most in-demand industries in the 21st century. Technology is used more than ever now. It has changed the lifestyle of the people in the present world. Now, we can be in contact with our family and friends all the time without any matter of distances, get informed on the current happenings in the world, online shopping and sometimes passing out time.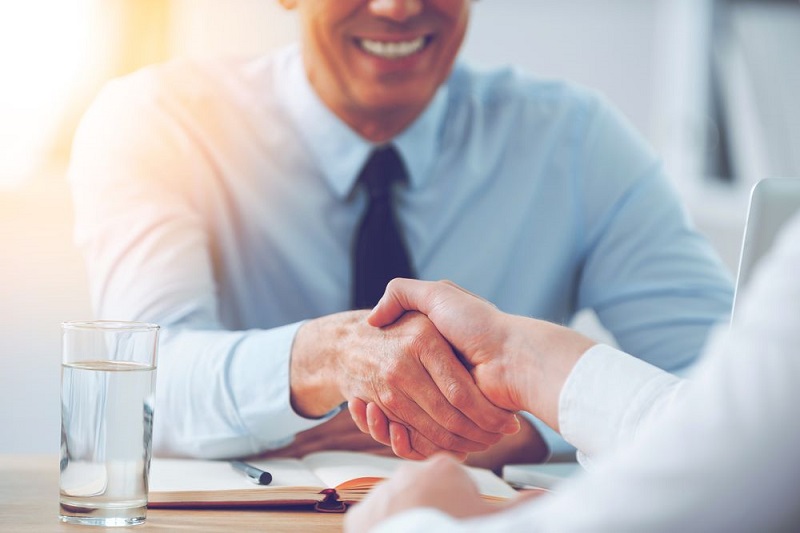 Here are some important jobs created in the business industry from IT Technology; 
1- System Administrator
To maintain and set up computer servers, an organization needs a computer administrator. Computer system administrator runs the company's local area and wide area networks with the help of a company's hardware and software. They may encounter dozens of crisscrossing network cables, stacks of servers and major malfunctions within a single day. The greatest contribution of an administrator is keeping an organization's lines of communication open and maintaining its workflow. To identify network issues and fixing the issues adequately computer systems administrators are responsible for timely updates on all equipment and software to make them current. They guarantee that data storage networks and email work appropriately and worker workstations are associated with the central computer network. They guide and train new users on how to use relevant hardware and software. Some network and computer systems administrators manage telecommunication networks so employees can work from home or even on the road, with the help of the new technologies allow employees to connect outside the office.
2- Information Security Engineer
Information Security company reduces its Information security risk. It is the job of Information Security Engineer to make sure all the networks and systems of the organization are secure from cyberattacks and infiltration. In the modern world where Information technology is becoming more advanced day by day, the issue of data breaches and cyberattacks are also common and to monitor, prevent, and encounter cyberattacks and data breaches timely and efficiently the role of Information Security Engineer is critical. Therefore, the job for InfoSec Engineer is high in demand and more online Information Security training are being conducted to train them as well.
3- Software Developer
The software developers have the technical expertise to carry out innovative ideas and make things possible. They are creative and often natural problem solvers who possess strong analytical skills. They also have the ability to think outside the box. They design applications, operating systems, and interfaces. On our computer scrolling and clicking through social media, personal calendar, and music, these are all the efforts of software developers. With the help of different applications and software we can do so many things even with our mobile phones like; order meals online, check the bank account summary and balance, make big purchases, video calls, etc.
4- Information Technology Manager
IT managers direct the organizations on the ongoing changing of modern technology. To achieve the company's technology needs and goals they deliver both short and long-term plans. They coordinate matters regarding technology with senior executives. They provide IT Training and supervise their workers in various jobs. Normal assignments of the IT executives are arranging improvements of existing hardware and software and consulting with the vendor for the administration of current items or the buy of new ones. They are keeping an active eye on the company technology system. We can also call them computer and information system managers. 
5- Web Developer
The Creation of new websites is the responsibility of Web developers. They work on everything on the web sites to make it perfect and friendly. They meet with their clients and ask the requirements like, what features they want on a site to have and what they want on a site to accomplish. Web developers then start designing as per the client's desires and satisfaction. They know a variety of computer languages including but not limited to CSS, HTML or JavaScript. Web engineers have great information about programming languages, web apps, and software programs just as a strong knowledge of designing. They may be a permanent employee or working part-time or on a contract for the company. Web sites are very famous especially for online shopping and we are getting knowledge with the help of cell phones, tablets or laptops. 
6- Database Administrator
DBA popularly called Database Admin format databases as per the requirement of a company and assure they work effectively and efficiently. Organizations must protect and cherish their data which is freely available via tablets, social media, and apps. DBA is the guardian. They are executing security procedures to make sure that sensitive data is safe while they manage the databases to record and establish it. Database Admins usually work alongside with programmers as well as managers, so their communication skills are important to achieve the targets. 
7- Systems Analyst
Computer system analysts use their knowledge of information technology and business to configure the best computer systems and procedures for their clients. Their responsibility is to understand their client's business and run an organization's overall computer system successfully and professionally. They explore the best technologies to help the organization's hardware, software and the network and play a key role in their maintenance. These professionals also prepare a cost and benefits analysis for the upgrades. And after company management approval will oversee the installation of the new systems.
8- Cloud Engineer
Many organizations increase their business and opening new branches or outlets to get access and cover the maximum market. They have heavy data to share on a location that is easily accessible to their sites. For that, they need to hire technologists with cloud experience has increased. They created and maintain the remote servers to access the internet or cloud. System Architect should alert about the technologies accessible today as well as about the trends as the designing of the system is efficiently improving and growing rapidly. With all the necessary technical skills, they have a thorough understanding of the organizational plans and goals as well. They have the expertise to do almost everything like budgeting of the network design as well as implementing the processed to manage the staff of the company.