One of the trickiest things to deal with is when people who are charged with upholding the law are the same people who are accused of breaking the law. While there may be public opinion that all police officers, and judges are on the take and out to make an earner for themselves, this clearly isn't the case.
The vast majority of people charged with upholding the law and ensuring society sticks to the rules and regulations do so, and things can carry on in the manner that they should. However, it would also be wrong to think that everything was fine and dandy when it comes to the behaviour of police officers.
There may not be the sort of widespread corruption that many people associate with police forces in other countries, but there is nothing to be gained from holding an "it couldn't happen here" type of attitude. One of the things about theft and fraud is that it is all about the opportunity and it stands to reason that many people in a position of power will find themselves with opportunities to commit crimes and benefit themselves.
The vast majority, and it is important to stress the fact that it is the vast majority, will be able to avoid this temptation, but in some cases, there won't be.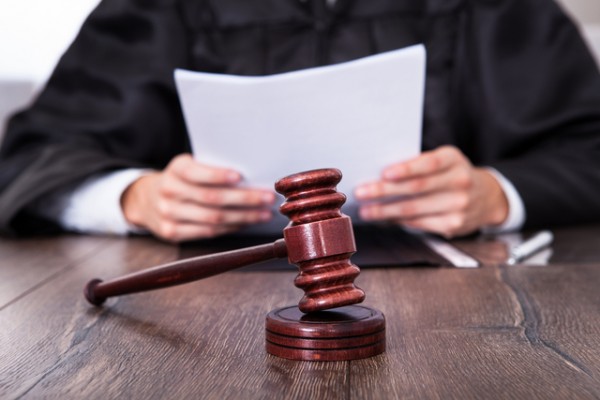 People can Succumb to Temptation in the Workplace
There can be many reasons why people succumb to the temptations that arrive in the workplace. They may be short of money, they may like the thrill of doing something that they shouldn't, they may feel that they can hurt or punish others or they may just want to break out from their normal range of behaviour.
These are all aspects that can have an impact on a person's behaviour and they could be factors in why police officers commit crimes or fraud. Even allowing for someone being in debt and needing money or someone enjoying the exhilaration of committing such an act, the consequences of carrying out such an act would be more than enough to stop people from committing fraud in this manner.
For this sort of crime, the level of punishment usually needs to be higher, and this is for a couple of reasons. The risks involved with theft or fraud being undertaken by police officers is high and a lot of people or work could be compromised. This means that the punishment associated with this style of crime is likely to be higher than the punishment which would be handed out to someone who committed a very similar crime in a different place of work. In some ways, this is a double standard which should be avoided but it is easy to see that it isn't quite the same situation.
Public Perception is Crucial in these Cases
A lot of the difference between the two different elements comes with public perception of the crime. Anything that tarnishes the reputation or image of a police force will harm the force, and it may mean that people are less inclined to co-operate with the police force or to provide information about other crimes.
In the long run, this would cause a considerable amount of trouble to the force and to the population, which means that there needs to be a crackdown on this sort of crime taking place. One of the ways that a crackdown would occur would be with a high penalty for people acting in this manner. Police officers would have it drummed into them that if they behave in such a manner, the penalties associated with this sort of action will wreck their life and cause them a considerable amount of problems.
This being the case, there is a need for police officers to have the most effective level of representation that they can find. When a professional is facing charges, it is best to call on a professional with experience and expertise in this line of the law. This is why turning to an experienced defence firm and calling on the support and services of an experienced defence solicitor can make all the difference.
This sort of case will always be high profile, so there is a need for someone who can deal with the media and play down the matter. While the majority of police officers will uphold the law to a high standard, when these standards are broken, there is a need for a great deal of assistance.
Andrew Reilly is a freelance writer with a focus on news stories and consumer interest articles. He has been writing professionally for 9 years but has been writing for as long as he can care to remember. When Andrew isn't sat behind a laptop or researching a story, he will be found watching a gig or a game of football.