Life as a busy mom is a hectic one, with so much to consider – and remember. During pregnancy, could you have imagined, for example, just how much stuff a small baby accumulates, or how many additional bags you'll need to drag behind you? Your "to-do" list is likely to grow overnight, while your schedule will almost double. Yes, life as a mom is hectic, but it isn't without its charms – you simply need to arm yourself with a few extra essentials, and be prepared to plan.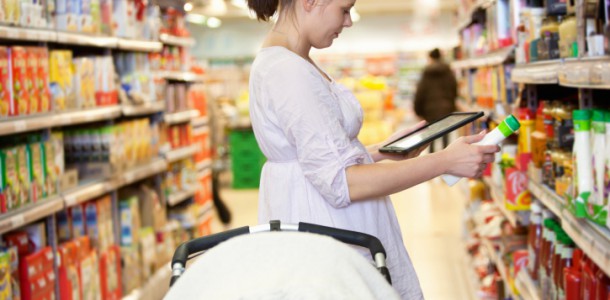 Keeping things simple: essentials for busy moms
There are certain essentials that every mom needs. A car seat for that first journey home, a basic layette of baby clothes, bedding and blankets, feeding paraphernalia, and everything required to change and diaper, as well as sensory toys, a cot, a baby monitor, and a first aid kit that's kept well-stocked at all times will make your life so much easier when it comes to raising your baby. However, working moms, those with older children, or mommies with varying hobbies may well benefit from a little extra help, which we're happy to proffer now.

Getting from A to B
Busy moms need to get from A to B just as regular folk do, it's just that they tend to have a little extra luggage, and an entirely separate little person in tow. Car seat aside, a pram, pushchair, or stroller is going to be a great idea for making every appointment and undertaking shopping trips with ease. Indeed, many busy moms will actually purchase two – one bulkier pram for longer journeys, and a lightweight stroller for moments when space and time are limited. Whatever option you go for, consider the kind of storage that's available under the pushchair to ensure that you always have enough room for everything you need. You may also want to think about baby wearing, and purchase a sling, carrier or wrap so that you may bring your baby along while keeping both hands free to wrangle other children, work, or carry shopping; baby wearing is incredibly popular, and as useful for bonding as it is for travel.

Busy mom on the go
As a busy mom on the go, you're going to need to be prepared for each day as it comes and to ensure that you have everything to hand before you're likely to need it. On a daily basis, your baby is likely to need diapers, wipes, diaper sacks, a pacifier or two, diaper cream, at least one change of clothes, muslin squares, a blanket for cooler days, age-appropriate healthy snacks or a baby food pouch, and an instant cool pack, as well as teething gel or medication for general illness. Be sure not to leave the house without a drinks bottle for yourself, hand sanitizer and antibacterial wipes, and an organizer so that you know where you're supposed to be and where. Imagine being very far from home without even one of these items and you'll begin to see why a large diaper bag is going to be one of the best investments you ever make. Large diaper bags are designed to hold everything you need and then some, and will often be available in a selection of colors and styles – ideal for busy moms on the go who don't want to compromise on fashion, or comfort. Sites such as Skip Hop offer an array of such bags, so do be sure to check out their site in order to see more of what's on offer.

App Happy
We suggest that every busy mom investigates at least one app in order to better manage their new role as chief taxi driver, personal shopper, and housekeeper – as well as the job you work and the usual chores. Most phones have calendars, reminders, and note-taking functions these days, so be sure to make the most of yours. That aside, take a look at grocery list management apps such as the "Grocery Gadget Shopping List"; the "RedLaser" app, which allows busy moms to price check without leaving the house; "BillMinder", which keeps track of household incomings and outgoings; and "HomeRoutines", which will enable you to better control the chores you do and when.
Hopefully, this article has proven useful, and inspired you to try all sorts of new gadgets – as well as adding to your own list of essentials. You will no doubt discover a routine that works perfectly for you in no time at all. In the meantime, remember to plan ahead, carefully consider the essentials that you're likely to need during any one day, and always be sure to pack bags in advance. Oh, and a schedule or organizer – we have a feeling you'll be needing one of those.