Time is money, and this is never truer than when planning a building development. There are many strands to pull into place, and it's imperative the various aspects happen when they should as any that are late or haven't been scheduled in can hold the whole process up.
Efficient planning is the key.
Good Project Management
Worth its weight in gold, a good project manager will be practiced in mapping out the schedule and the various aspects that are required and when. The project manager will be able to develop a schedule based on concrete facts such as:
Who is required (bricklayers, plasterers, electricians)
When they're required (identifying the times they are required relative to others' work completed in the process)
Who to use (scheduling in time to obtain quotes, secure services of preferred suppliers and contractors)
Good project management also means being able to factor in and plan for possible problems. For example, if the work is scheduled to take place in the depths of winter then planning for possible bad weather and attendant holdups is important.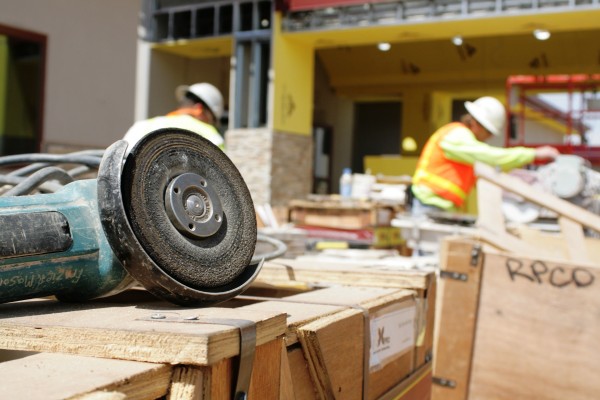 Up To Date Knowledge
Are you and your personnel up to date with current legislation such as health and safety? Even if you have an experienced site supervisor, it could be worth reviewing training needs. If you're deploying someone new in the role, current training is obviously imperative. Suitable training can be provided by specialists – sign up for an SSSTS training course plenty of time before the project starts.
Going hand in hand with proper training is ensuring you're adhering to current regulations – so a visit should be arranged with your local building inspector. They'll then agree a suitable schedule to return and inspect the development at certain key stages of construction (your project manager will likely identify and factor in the times for these visits).
Costings and Estimates
Again, your project manager will have factored this in but do allow plenty of time to discuss your requirements and obtain accurate quotations from suppliers and contractors.
You may have people in mind you've worked with before and feel confident in, but it pays (literally sometimes) to compare costs with others and research as to who is known for doing a good job, who has a sound reputation for reliability and so on.
Attention to Detail
Think in detail what you require. For example, for onsite power needs don't just think "a few generators" or "a couple of power supplies." Talk to an established and reputable supplier about your site needs and ask them to advise accordingly. Using a reputable company for generator hire is important – a company who can advise on the right equipment for your needs, supply it on time and provide backup is vital. For example, Chelmsford-based Templant offer a full range of power and lighting solutions that are perfect for all types of building development.
The same 'detailed thinking' applies in other respects, such as managing traffic and pedestrians of roads and paths are being used by builders, and keeping the local community on your side – locals often object to major developments but a professionally run site ensures that few problems actually occur. Consider carefully what your requirements are and select trusted and reputable suppliers.
Track Progress and Supervise
Once work gets underway it can be difficult to stick perfectly to the plan – often parts of the job seem to run away from you while others fail to get started. Allowing this to happen is a mistake; it's important to keep an eye on progress and it'll help foresee and head off potential problems. Keep in regular touch with the personnel on your site and listen and act on any concerns, while also ensuring that the local authorities, community and your customer are all happy with the progress being made.
Chloe Cotton is editor-in-chief at The Happiest Homes, a leading UK digital home magazine.