Enrique Iglesias is a record producer, singer, actor, and songwriter widely known for his Latin pop music. Ever since he started his music career back in the 90's, he has developed to become the biggest stars in the Hispanic and Latin America market all over the U.S. He is known for numerous Latin Tracks that he releases year in year out making himself a household celebrity. Since the 90's, the star has sold more than 159 million records all over the world, and this makes him among the best Spanish selling artists in history.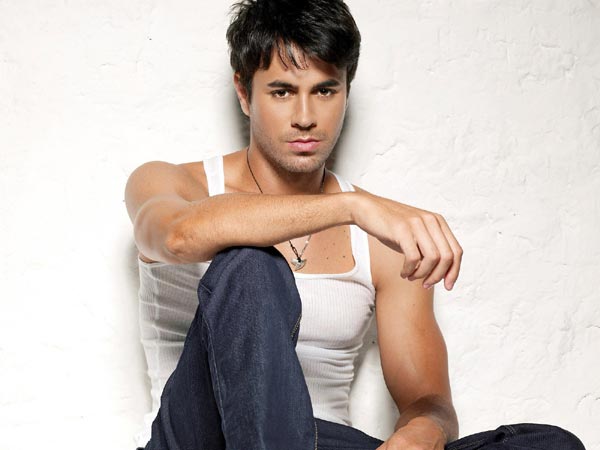 Music Career
At the onset of his career, the star released Enrique Iglesias, which is a collection of hit songs such as Experiencia Religiosa. This record sold approximately a million copies in its first week making it among the quick to sell records, and in a couple of weeks, sales exceeded a million copies. He also has several other albums to his credit, which he continues to promote through world tours.
Since the 90's, Enrique Iglesias has continued to release hit singles, which have always topped the Billboard's Latin Chart. His first album went ahead to win him the best Latin Performance Grammy Award and his fans were very much thrilled. He was the first Latin artist to win such a big award.
In early 2000's, the superstar began venturing the English music market. It was during one of his concerts that Will Smith asked him to take part in the release of his Wild Wild West movie soundtrack, which he happily did making the onset of his Latin to English music market crossover. His fans attribute his participation in the Wild Wild West movie soundtrack to his successful crossover to the English music market.
Since crossing over to the English music market, the artist has performed in major concerts alongside some of the best icons in the English music industry including Toni Braxton, Phil Collins, and Christina Aguilera. This has positively impacted on his career since more people have had a chance to know him better and interacted with him. This has significantly contributed to his large fan base he enjoys.
Love for his Fans
It is now evident that the celebrity loves his fans more than anything and the fans love him back. This is evident from the way the artist interacts with his fans during his concerts. During his concerts, the artist has been seen letting his fans get to the stage and share some light moments with him. He has even been seen letting fans hug him, something not many celebrities allow. Earlier this week his love for his fans was confirmed when he had a photo session with some of his fans in the middle of the road. This was in Puerto Rico when he was coming from one of his concerts; some fans convinced him to pull over and take photos with him.
You can hear the excitement from the fans when he agreed to pose with them. He later shared the video of the encounter on his social media channels, and his actions got people talking. Many people expressed their love for the star in the comments section, saying that he is the best artist ever. Others loved the way he naturally interacted with the fans and how he was easy to give in to their wishes. The celeb is among the many artists with a large follower base on social media and the photo session with his fans in the middle of the road got people all over the world talking.
After the photo session, the star asked the fans whether they were married and they responded 'soon.' He was happy for them and congratulated them for their achievement. After a few more photos, the celebrity got into his car and drove off.
According to experts from the entertainment industry, Enrique Iglesias's actions earlier this week will go a long way in improving his image as a world-wide superstar. Additionally, his fan base is likely to increase and hit new levels. This is simply because fans love celebrities who love them back and go beyond their comfort zones to grant them their wishes. Moreover, his music will become more popular than ever because more people will be searching for him and his music.
Conclusion
It is not normal to come across such a talented artist with such a big heart. The fact that Enrique Iglesias pulled over just to take photos with his fans confirms his love for his fans. Most celebrities wouldn't even consider doing what the superstar did.