As in case of other electronic items, computers are also dependent on electricity. Computer power supply normally converts AC to DC. PCs belonging to the older model convert AC to numerous DC voltages concurrently. The Newer models, on the other hand, convert AC into +12VDC.DC to DC supplies of smaller size that are located within its housing convert +12V to less used +3.3 V and +5V. It is considered more energy efficient as voltages that are not used frequently don't get converted unless required. Moreover, converting from DC to DC is considered more efficient as compared to AC to DC. This is because lesser and smaller components are needed.After the conversion of the voltage, it is filtered with capacitors and inductors.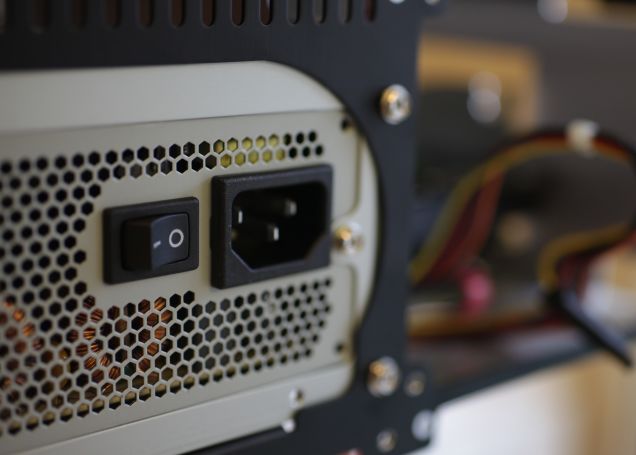 There are three major factors that you should keep in mind while buying a power supply for your PC. First and foremost, you need to pay attention to the size of the power supply. In case, your system uses an ATX power supply, then you should verify it's specification before choosing a model. ATX standards decide the power supply's width and height. However, the depths of units vary.The majority of them have a depth of 14 centimeters.
Models of power supplies with higher wattage can be 2.5 centimeters bigger. The power supply that you opt for should fit your PC while providing sufficient space to cables. So, there will be no problems with other components of the system. Most of the power supplies that you would come across have one or two cooling fans built within the unit. Bigger cooling fans normally make less noise.
The next area that you should pay adequate attention is PC power supply wattage. There are some users who often opt for sound and graphic cards as they use their systems mostly for gaming or graphic design purpose. Compared to other parts of a computer, these systems require a greater amount of power. So, before you buy a power supply for your PC, make it a point to calculate the total wattage needed by other parts of the computer, individually including its processor.
Apart from the size and wattage of power supply, you also need to select the right connectors for your system. So, compare the connectors of your PC's parts with those of the power supply to check their compatibility. Some power supplies have fixed cables that are hardwired into the unit. If this is the case, then you need to pay good attention to the layout of your computer. There are some power supplies that come with modular cables. So, there is no dearth of options when it comes to choosing cables for your power unit. Once you follow all these steps while choosing a power supply, you will have a far better experience as compared to other.