You may have noticed, The market for connecting smartwatches is exploding, And this year manufacturers will have to redouble their ingenuity to hold their own play.
The high-tech giants are obviously in the game, But surprises could come from startups to the more limited means but with an overactive imagination. This is the case, for example, That the origin of Emvio project, a stress smartwatch whose goal is that helps you remain calm.
It is through a KickStarter campaign that the project of this anti-stress smartwatch seeks to materialize. The special feature of this watch so connected: it measures your stress level. But not only because it is also able to measure your physical activity, heart rate (it is useful to measure stress), and as a bonus, a feature that will silence the skeptics: it gives the time!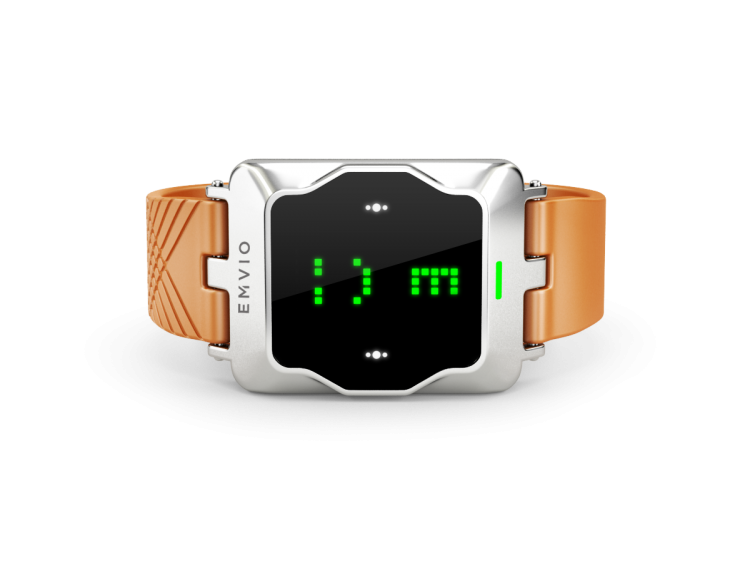 Emvio, A Stress Connected Shows
You will understand, therefore, the main distinctive point compared to other smartwatches this Emvio is its ability to measure the stress level. The watch is able to measure in real time and alerts you to critical moments, that is to say, those where you make farting all scores. For example, if your boss asks you to go to his office, if your child starts growing screeches.
When a peak stress occurs, The watch sends a vibration so inviting you to visit. An orange or red icon, Then appears telling you if you are moderately stressed or if you are ready to freak.
The smartwatch is not a simple measurement tool, And when you reach a peak, it will give you some tips to make down the pressure. The watch will vibrate again when all the lights are green. All these vibrations, it is not a little stressful right?
Men: black dial and black strap, gray, red or green
Women: white dial and pink or green gray white wristband
Elite Men: black dial and strap camel
Elite women: chrome dial and strap gray or camel
Even the models called "Elite" don't seem more beautiful than the other. They are simply distinguished by the color of the bracelets and materials used for the dial. The Elite range seems more premium but there is still a bit of work.
As said above, The watch is currently available on KickStarter, Until the end of April. It is available in two models: one for men called Romeo and Juliet for woman model called for rates, starts at 129 $. Yes, it is very affordable.