We are living in an era where we can't escape from the polluted air, it most highly dense in the urban and metropolitan areas because a large volume of people lives. The air was not like before, we have less trees in lands and more vehicle traffic. Not only the pollution from vehicle due the construction sites, high speed air blows, mud on roads and dirt all mix together in the air along with some dangerous gaseous, which we have breath to live. We may use scarf's and masks to cover up our faces and noses to not to breath the bad air, but still most of our skin is exposed to this bad air.
We can reduce the amount of breathing bad air using the scarf, but how can we protect our skins, people don't realize that our skin has to protect from the polluted air. The polluted air can cause severe damage to our skins, as it is the most body organs exposed to the outside environment. We need to know these essential things about the bad air, instead of thinking some other things damaged our skins. Not only the skin disease, but it will cause different health problems.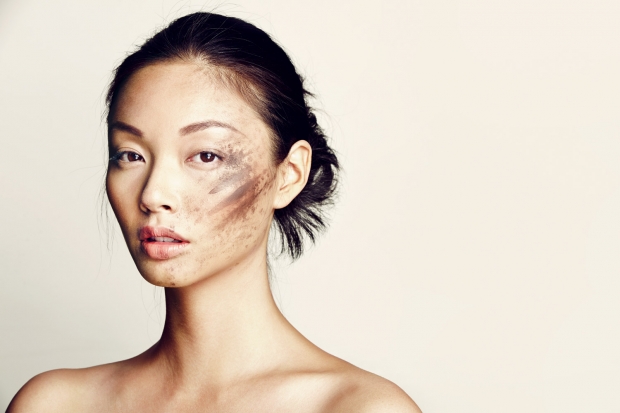 A study revealed that air pollutants can severely damage our skin cells, they affect the oxygen cells of skins. Then our skin starts to react with pollutants, it will lose the glow on our face by making it dull and sagging. The pollutants can cause premature aging problems, for those who roam regularly under heavy pollution will definitely become victims of these effects. The free radicals from the polluted air enter into the body and fights with our immune system to decrease our strength. The UV radiation can increase due to the heavy pollution in the air, can decrease the production of skin collagen, which helps our skin to have property of elasticity.
Losing the elasticity property our skin will become rough and dry, you look more aged person. Another effect of pollutants can cause rashes on your skin because of the bad chemicals in the air. The smoke can also damage your inner organs like lungs and nostrils, which will have a severe organ damage in long terms. Some other teens will face an oily effect on the face which can cause pimples , white heads, black heads and dark holes on your face, which makes your appearance little disappointing.