A man's perfection can be well defined by a button-up shirt. It is a multi-faceted outfit that a man owns in his wardrobe. When paired with Denim jeans or suit, it looks formal and too well off. One finds an arduous job to select the best piece. When you go online for buying these custom-tailored shirts, you have to list a few factors that you consider for the best buy: Starting with the style, quality, the stiffness of collars to the dimension of every element you will combine to give you a tremendous look.
It is important that every shirt you buy gives you a style and make you feel great. Custom shirts have become a style partner for men. The only problem attached to custom tailored shirts is- one needs a proficient tailor! Finding a tailor is a burdensome situation one can get into. The next option is the e-commerce sites. E-commerce provides a wide range of bottomed shirts, but it is quite challenging when you imagine of getting a fitted shirt without even trying it! The best idea that I got from a close friend was to order a custom designed shirt for myself.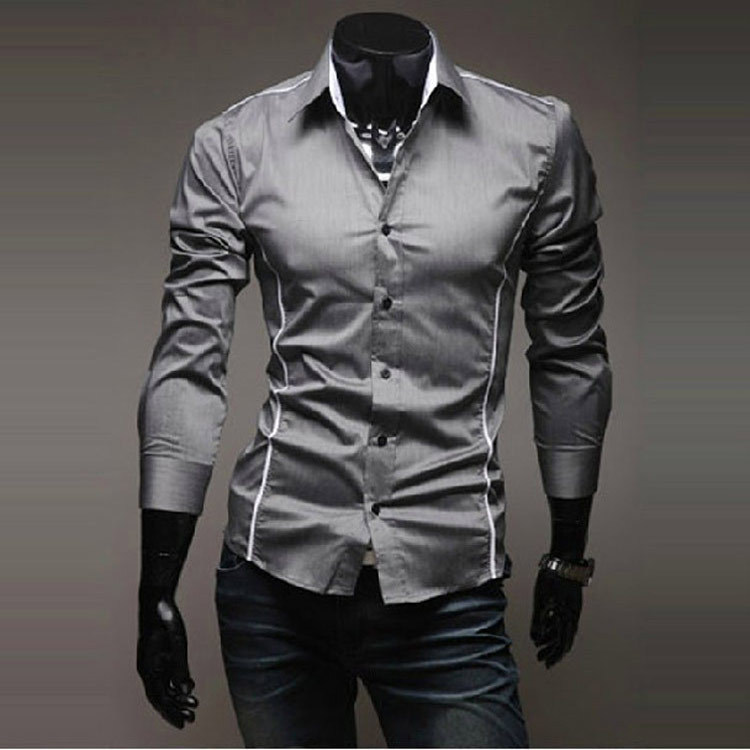 Knowing what you Want
You should start your process by selecting the best fabric. Then go for the design you wish to have.There are numerous collar styles, cuff styles to choose from, so one needs to be sure and specific. The yoke, placket, the color of buttons and every detail needed for the art of designing must be kept in mind, and your choice should be accordingly.
Get the Shirt of your Size
The best part of having a customized shirt is that you can get the most suitable fit. When it comes to size and comfort, customizable shirts are the best choice you can have. You may like to get a shirt of standard size, like the way you get your shoes and belts. This will only take you a few minutes to surf the internet store and select the best shirt that matches your personality.
Instead, if you are an adventurous person (which I bet you are!), you can try getting a measuring tape for yourself and begin measuring your torsal. Note the details (preferably in inches ) such as collar length, chest, length, back, sleeve, armpit, bicep and cuff to feed in the online tracker available at the website. Apart from being fun and a random adventure, you will benefit from this activity a lot since you can now get the shirt tailored to your body's exact specification.
However, if you lack time, you don't need to worry about it at all. All you need is to find a shirt that fits your size (and you are comfortable wearing it; remember, comfort first!). Then get your new shirt tailored on the measurement based on the former dress. That way, your shirt may have a generic sizing but nonetheless, you save time, effort and reduce chances of error in measurement.
Good to Go and Quick to Arrive
Once you entered in all the measurement details and have ordered the shirt, you should expect it to arrive within a few days, depending upon the company regulations, your location, etc. The shirt delivered will be of a good quality even better than it looked on the computer screen. The measurement will be apt to your size. Be sure that this will be a high piece of clothing that is crafted for you.
Custom Tailored Shirts