Don't we all just love everything luxe? Luxury is beautiful, luxury is glamorous, luxury is envious, luxury is almost everything that anyone could ever want. Now that we are discussing luxury, how can the topic of fine jewelry be left out! Every time I visit a fine jewelry store in Miami or anywhere, I wish I could have it all! Don't we all!
Well, owning luxury is probably the easiest part of it all. What is hard is their maintenance and upkeep. When it comes to fine jewelry and precious gemstones, there is so much one needs to know and to do.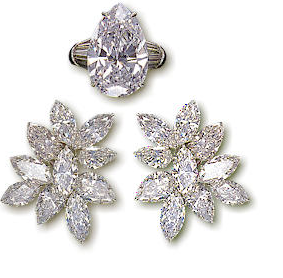 If you love your sparkling diamonds just as much as I do, you are on the right page. Read on to know how you can ensure that your luxury jewelry stays new just like the day you had brought it home from a fine jewelry store.
Diamonds are Everybody's Best Friend
Without a doubt, a diamond is everybody's favorite piece of sparkling stone. While certain pieces of diamond jewelry are occassion-restrictive, others like wedding rings and engagement rings are worn at all times. No matter what quality your diamond is, it has to be taken care of. I know, I know, these shiny beauties are durable in the attribute, but yet, they need to be maintained in an adequate manner. Did you know that the creams, soaps, lotions, powders, even your skin's natural oils can put a film on their shining brilliance!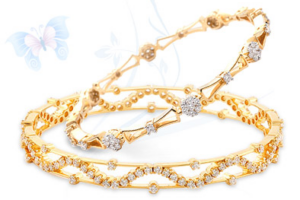 The reason diamonds shine so bright is because of the quantity of light it reflects. The clearer the surface of your diamond is, the brighter will be its shine. Here are a few tips that will help keep your diamond's ethereal brilliance shining brightly at all times:
You should never step into a chlorinated hot tub or pool with your diamond jewelry on. Chlorine is bad for your diamonds. It could harm and lead to discoloration of your diamond jewelry's mounting. Chlorine involving house cleaners and bleach can also damage your diamond jewelry. So be careful!
Yes, we all know that diamonds are one of the toughest materials in characteristics. Yet, care must be taken if you are going to engage in some form of hard work. You do not want your glistening stone to get accidently chipped, do you?
It is important to engage in some careful diamond cleaning sessions if you want your diamond jewelry to be as luminous as ever. You could find a good jewelry cleaner at any fine jewelry stores across Miami or any other place. You could also use gentle detergents or a mixture of water and ammonia to clean your diamond jewelry. How will you clean your diamond jewelry? Easy; you just need to keep it immersed in the solution for a little while and then rub it gently with a soft brush. This will ensure even hidden dirt to be cleaned.  Once your diamond has gone through the careful cleaning process, make sure that you do not touch their surface directly with your fingers. Clean diamonds must always be picked up and handled by its edges.
The beauty of your diamond jewelry lies in their luminous brilliance. Don't we just love it when we walk down the streets and everyone out there is filled with admiration and envy for those shimmering beauties. So, if you want to enjoy the pleasure of being a proud diamond jewelry owner, you have got to take a few measures to ensure that they stay as good as new.
Jewelry Stores In Miami : http://southfloridaluxuryguide.com/