Labels are tiny scraps of cloths attached to your apparels but in spite of their small size they contain valuable information about clothes' maintenance that you need to know. Not just information about clothes maintenance, but labels also inform the customers about the fashion brand. This implies that labels represent the fashion business and market clothes effectively.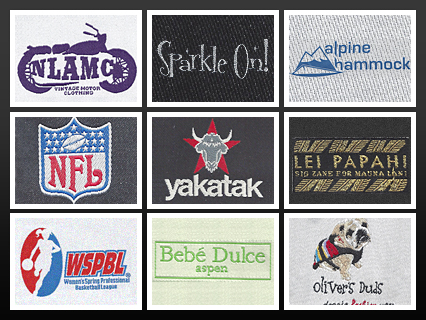 Therefore, it is important for entrepreneurs running a clothes business to design labels which will represent the business ideology and the vision that the store boasts of. Statistics have revealed that labels play an important role in influencing the purchasing decision of consumers. A label influencing the purchasing decision among consumers is an important statement. This implies that the labels need to be well designed and entrepreneurs need to have an eye for detail. This vision for details is essential to perfect the label designing process and set the revenue bells ringing. Let us take a look at the important label designing details.
Understand Your Target Audience – When designing clothes, you are obviously catering to a certain section of the society. The designs and concepts of the clothes will be keeping in mind the likes and preferences of your target audience. This implies that the label designs should also be at par with what your target consumers will like. Labels play a key role in helping people identify with your clothes. So, make sure it is appealing.
Design Your Own Identity – Clothes' designs are a reflection of your own choice and idea about fashion. When planning a business, it is important that you expose your idea of fashion and mould new trends with your idea of fashion. Why just clothes' designs, even the label designs should be an extension of your choice and fashion preferences. Your designs should be your identity that your target consumer market should be able to relate with.
Research about Clothes' Labels – Research is the best way to set revenue bells ringing. Always remember as an entrepreneur you will make mistakes and it is important to learn from those mistakes and never repeat them. The labels you design might not hit bull's eyes in the first place. In such a scenario, always research more about labels and absorb the label design traits that would suit your business the most.
Know Your Finances – Establishing a business is a lot about finances and the investment involved. So, make sure you know your money well and make the right investment. When it comes to label designs, finances are involved and a large chunk of it. So, make sure you design labels that suit your pockets the most and give you the maximum return on investment.
Choose Your Selling Strategy – Selling strategy is important because the success of a business comes only with sales and profits. Interestingly, labels play an important role in making the sale happen. So, make sure you involve label designs when thinking of a selling strategy. The font, color and the overall visual appeal of labels can influence in making the sale. Even the branding process of the labels play a crucial role in triggering sales.
Planning your label designs is crucial because it helps considerably in pushing labels and ensuring that the conversion takes place. So, make sure you are well aware of the strategies and pay close attention to details bordering around label designs.