Lonavala is a breathtaking hill station which comes under the Pune district of Maharashtra state. One of the top tourists attractions of the state, Lonavala is dotted with beautiful valleys, green-capped mountains and abundance of natural beauty. The hill station falls on the Sahyadri range and derived its name from the Sanskrit term 'Lonavali' which means a cluster of caves. Let's take a look on how Lonavala is a perfect place to declutter and refresh your minds.
Lonavala was discovered by the British Lord Elphinstone in 1871 and with its array of beautiful waterfalls, lush green meadows and valleys, it soon became a hit among the locals and tourists alike. Lonavala is one of the most visited places in Maharashtra and is famous for adventure trips, camping sites, relaxing resorts and natural heritage sites. The tourist footfall doubles during major Marathi festivals like Gudi Padwa and Ganesh Chaturthi.
There are a lot of resorts, guest houses, bed & breakfasts, homestays and hotels in Lonavala to accommodate its visitors. Most of the them are equipped with modern amenities and are best suited for all budget types. The majority of them offer great scenic views and even if you don't have anything special to do, you can just lay in your terrace and soak in the peaceful atmosphere.
The weather remains pretty convenient throughout the year, but summers are preferably better to travel as it receives heavy rainfall during monsoon and remains foggy during winters. For tourists there are hundred of things to see and do. If you're ready to take a dip or drench yourself, take a trip to waterfalls at Bhushi dam, Tungarli Lake, Lonavala Lake and the Valvan dam. You can play your heart out, arrange a small picnic and hike to nearby attractions for a fun-filled day. Those who are more in love with history can visit the Karla and Bhaja Caves, which are perhaps second to Ajanta and Ellora Caves in terms of popularity but equally alluring. The huge complex network of manmade caves, which run for miles will surely keep you awestruck. Another historical structure worth visiting is the Lohagad Fort; once a camp for Shivaji's army, this magnificent fort offers a great view of the valley.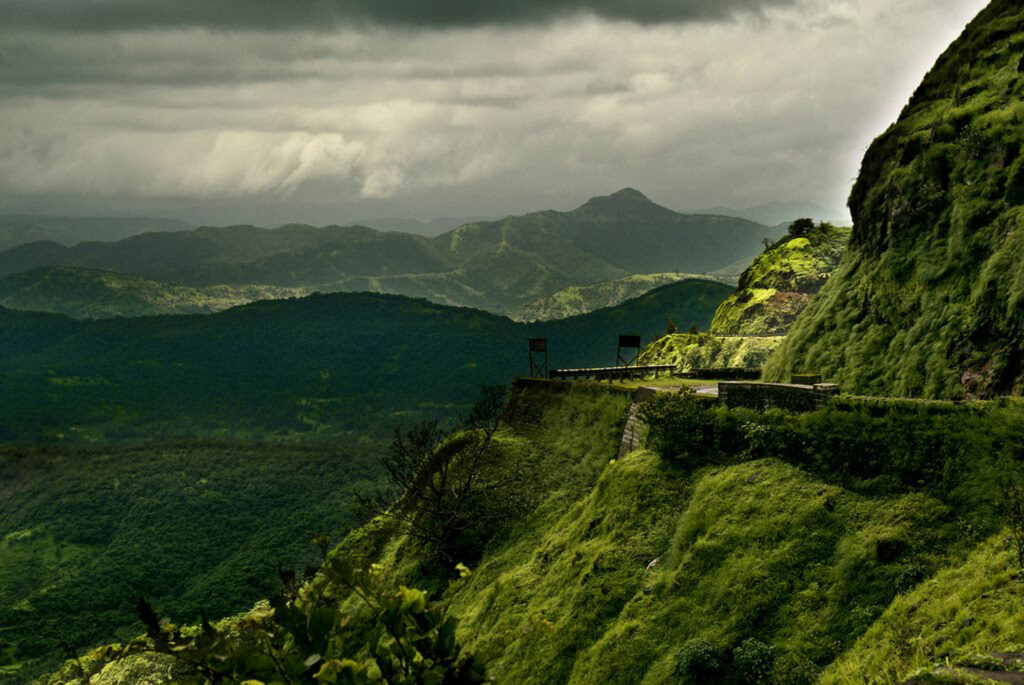 And if you want to get a the breathtaking view of the valley stamped in your mind, there are several points you should definitely visit. The Duke's Nose offers and breathtaking view of the valley and got its name as it bears a close resemblance to the nose of Duke of Wellington. Equally wonderful is the Lion's Point, which offers a great scenic view of the Bhushy Dam and Ambey Valley. Rajmachi Points lies about 6.5km from Lonavala and is a great place to take a panoramic view of the Rajamchi Fort.
Apart from these scenic places, Lonavala is hugely popular among adventure enthusiasts who are regularly in search of a great adrenaline rush. Tourists groups can enjoy adventure activities like hiking around the Karla caves, trek to Bhushy dam and Rajmachi Point and various camping points in and around the hill station. You can also visit the Celebrity Wax Museum, created by Sunil Kandaloor, a wax artist from Kerala and click pictures with statues of renowned personalities like Amitabh Bachchan, Lata Mangeshkar, Shah Rukh Khan, AR Rahman, BR Ambedkar, Mother Teresa, Chhatrapati Shivaji, Mahatma Gandhi, Kapil Dev, Charlie Chaplin and more. Lonavala is also a famous location for film shootings and you can often spot famous movie stars.
Reaching Lonavala is not a tough task as it is about 90kms from Mumbai and 65kms from Pune city by road. You can take regular trains and flights to reach Pune. So if you're wondering where to go to break that monotony – Lonavala is the answer to it.