While debt is a major issue around the world, it is clear that many countries are suffering worse than others. The situation in the United Kingdom is concerning and it appears to be growing worse. However, the situation in Zimbabwe is extremely difficult and it appears to deteriorating badly.
The volume of people defaulting on debt in the country is growing and ordinary citizens are bearing the brunt of difficulties in the country. Debt collectors are claiming properties across the country and the people who haven't yet lost their property are currently living in fear at the prospect of doing so. People are being thrown out of their home for debts of just over £1,000 and there appears to be no solution for many of the ordinary citizens of the country.
There have been many different reasons and factors in the slump in the economy of Zimbabwe.
The level of foreign investment in Zimbabwe has significantly fallen since the Zanu-PF party, led by Robert Mugabe, was the election of 2013. The party was successful on a mandate which included "Indigenisation" which saw all firms being forced to hand over economic control to black Zimbabweans. This has been particularly hard for the country because it followed the land reform regulations that saw 4,000 white farmers lose their land. This had a hugely negative impact on the industry, which was previously the backbone of the national economy.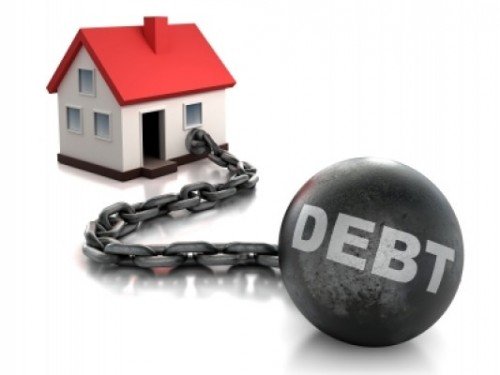 The economy is in Turmoil
A Supreme Court ruling of 2015 made it easier for firms to sack employees. It is believed that around 30,000 people have been made unemployed since this rule change came in. This has led to the formal employment figure in the country being listed at 10%. A sizable proportion of people in the country make money by working across the border or engaging in cross-border trading.
This has led to other financial issues and the government is looking to crack down on these cross border trades. This is because these activities has saw the country run out of cash because Zimbabwe imports significantly more than it exports.
Zimbabwe doesn't have its own currency. Back in 2009 the nation abandoned its currency in an attempt to stem the flow of runaway inflation. This has led to US dollars or South African rand being used in the country. There have been protests about plans to bring "bond notes" into the economy. These "bond notes" would be pegged to the US dollar.
Another major issue in the Zimbabwean economy is the fact that many civil servants receive their pay late. This is because the government doesn't have enough funds to pay their bills.
There is also the fact that Zimbabwe suffers from a high level of corruption. This leads to a disparity in the country where many people are doing very well out of the economy when a significant level of people are struggling.
Zimbabwe is unable to access external support
Another major reason why the government hasn't been able to bring in plans that will improve the economy because they haven't been able to agree loans with the World Bank and the IMF. This is because the Zimbabwe government is required to bring in economic reforms before they receive this new level of financial support and as of yet, this has been beyond the Zimbabwe government.
It is vital to recognise that while the economic uncertainty and problems in Zimbabwe are very unique, there are issues that people need to recognise with debt. There are so many external factors impacting on your ability to pay off debt that it becomes very difficult to stay on top of everything.
Thankfully in the United Kingdom, there is a greater level of support and guidance when it comes to dealing with debt. There is more support and the debt problems being faced in the UK can commonly be resolved without too much of an issue or a problem. However, as debts rise and external parties take on responsibility for dealing with debt, the punishments and penalties associated with debt will become more problematic.
This is why it is essential that people take responsibility for their own actions, and seek help when it comes to dealing with debt. The way that debt impacts on people around the world isn't the same as the situation in the UK, but this doesn't mean that UK citizens should be blasé about debt.
Andrew Reilly is a freelance writer with a focus on news stories and consumer interest articles. He has been writing professionally for 9 years but has been writing for as long as he can care to remember. When Andrew isn't sat behind a laptop or researching a story, he will be found watching a gig or a game of football.